Annonces jeux vidéo de la semaine du 12 octobre 2019
12
oct.
2019
Une nouvelle salves s'annonces pour les gamers !
The Surge 2 - Quelques conseils et astuces pour survivre à Jericho City avec une nouvelle vidéo !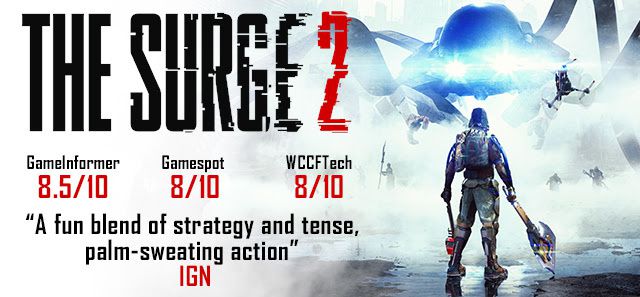 The Surge 2, l'action-RPG Hardcore de Deck13 et Focus Home Interactive, est disponible sur PlayStation 4, Xbox One, et PC. De nombreux joueurs se sont d'ores et déjà lancés dans l'exploration des rues dévastées de Jericho City. Le trailer 'Essential Tips' dévoilé aujourd'hui est là pour les aider dans leur mission, grâce à quelques conseils et astuces sur certaines mécaniques plus avancées du jeu.
Les combats représentent un compromis risque/récompense permanent. Choisirez-vous d'attaquer un membre exposé pour une victoire rapide ou tenterez-vous de démembrer un membre protégé afin d'obtenir l'arme ou la pièce d'équipement de votre adversaire ? Pour survivre, vous devrez utiliser à bon escient chacun des outils à votre disposition, comme le drone de combat modulable, les implants, le système de parades directionnelles, et plus encore que nous abordons dans le trailer d'aujourd'hui.
The Surge 2 est disponible sur PlayStation 4, Xbox One et PC. Pour plus d'informations, visitez http://thesurge-game.com/shop.
Développeur : Deck 13
Éditeur : Focus Home Interactive
Plateformes : PlayStation 4, Xbox One, PC
Genre : Action/RPG
Date de sortie : 24/09/2019
Louis Vuitton et Riot Games créent un partenariat inédit pour le Championnat du Monde de League of Legends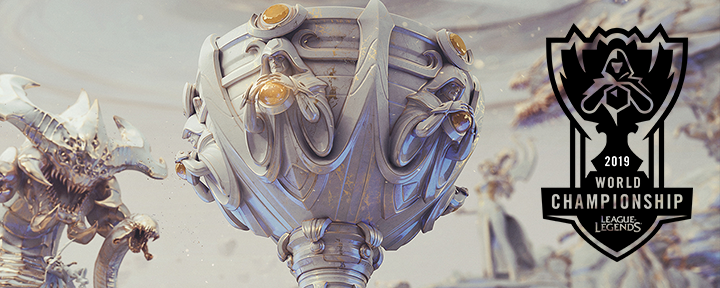 Liées par un esprit novateur et avant-gardiste, l'emblématique Maison française Louis Vuitton et l'organisation américaine d'esport, Riot Games, créateur du jeu League of Legends, annoncent aujourd'hui leur collaboration exclusive.
LVLoL_Announcement
Depuis son lancement en 2009, le jeu en ligne multijoueur League of Legends est devenu un phénomène mondial le classant parmi les jeux sur PC les plus joués au monde, et est un acteur clé dans la croissance explosive de l'esport. Une fois par an, Riot Games invite les meilleurs joueurs et équipes de la planète à s'affronter lors du Championnat du Monde de League of Legends. L'édition 2019 du tournoi débutera le 2 octobre à Berlin pour les play-in et phases de groupe. Les épreuves des quarts de finale et demi-finales se dérouleront ensuite à Madrid à partir du 26 octobre, tandis que Paris accueillera la grande finale le 10 novembre prochain. À cette occasion, Louis Vuitton développe, en collaboration avec Riot Games, un écrin de voyage exclusif et totalement inédit qui abritera la "Summoner's Cup", le trophée décerné aux champions du monde et considéré comme le prix le plus prestigieux de la catégorie esport. Entièrement réalisée sur mesure – une première dans le cadre d'un tournoi esport –, la malle combine le savoir-faire traditionnel de Louis Vuitton et des éléments high-tech ultra-modernes inspirés de l'univers de League of Legends. Par ailleurs, Louis Vuitton et Riot Games dévoileront bientôt des nouveaux « skins » de champion uniques et une collection capsule créée par Nicolas Ghesquière, Directeur Artistique pour les collections Femme, ainsi que des contenus digitaux pour les joueurs et les fans.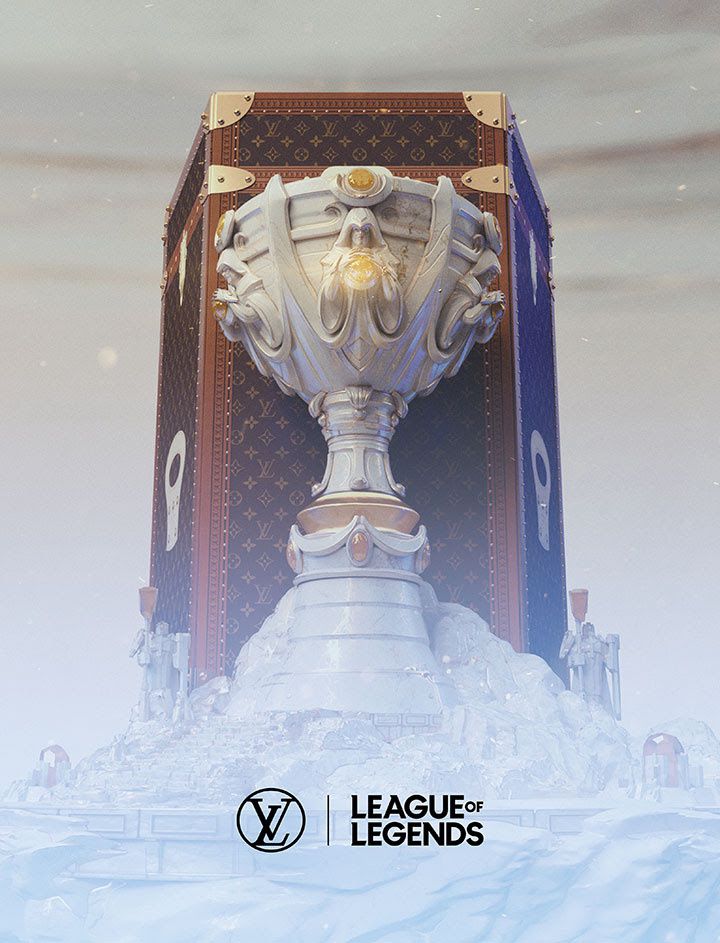 « Nous sommes extrêmement honorés d'accueillir Louis Vuitton parmi nos partenaires officiels. Le savoir-faire unique du Malletier ne pourra que renforcer le prestige du plus incontournable des événements League of Legends », déclare Naz Aletaha, Directrice des Partenariats esport au sein de Riot Games. « Il s'agit d'un partenariat historique qui témoigne de l'impact exercé par Riot Games et League of Legends sur l'industrie de l'esport depuis ces neuf dernières saisons. Nous accueillons Louis Vuitton dans notre sport et nous avons hâte de partager toute l'étendue de cette collaboration durant les prochains mois et, en particulier, le 10 novembre, date à laquelle la "Summoner's Cup" sera remise à Paris. »
« Le Championnat du Monde de League of Legends n'est pas seulement l'apothéose du tournoi, c'est aussi le moment où les univers du sport et du divertissement se rassemblent pour célébrer la naissance de nouvelles légendes », explique Michael Burke, Président Directeur Général de Louis Vuitton. « La Maison a depuis toujours fait voyager les trophées les plus prestigieux de la planète et nous sommes extrêmement fiers d'être associés aujourd'hui à League of Legends et à la Summoner's Cup. »
Les annonces en anglais !
Creepy Jar Announces Ambitious Post-Release Plans for Green Hell in New Roadmap
Co-op Mode and console releases highlight the 2020 roadmap for Green Hell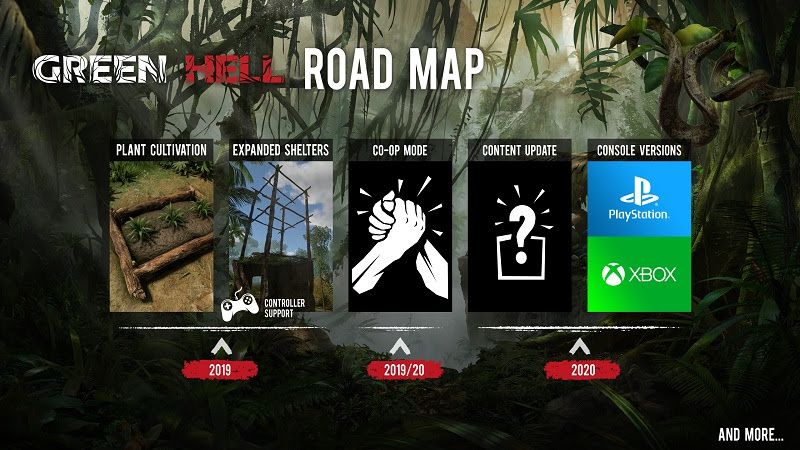 Launching into 1.0 only one month ago, Green Hell received praise for its unique take on the survival genre. The game's Story Mode, the highlight of the launch out of Early Access, took players on a journey deep into the depths of the Amazon where danger lurked at every turn in their quest to save their lost love, Mia. Today, developer Creepy Jar is happy to announce that they have even more planned for Green Hell in 2019 and into 2020 as they reveal the post-release roadmap.
Alongside updates for plant cultivation and expanded shelters, the Green Hell community will be ecstatic to learn that one of their most requested features is soon on the way. Co-op Mode will be making its way to the game in late 2019 or into next year. Creepy Jar is taking painstaking detail to make sure that this update is perfect, and will provide more updates as development furthers.
Even more exciting, console players will have their day in the jungle when Green Hell launches on both PlayStation 4 and Xbox One in 2020. More details on the way soon!
You can check out the roadmap image above, or see below for details on upcoming updates for Green Hell:
Plant Cultivation - Plant, grow and collect from your own cultivated gardens.
Expanded Shelters - Expand your camp shelter with additional floors.
Co-op Mode - Survive in the Amazon together with up to 4 players in our most requested feature, co-op mode.
Content Update - New playable content... it's a surprise!
Console Versions - Green Hell will be making its way to both Xbox One and PlayStation 4. Stay tuned for more details in the future!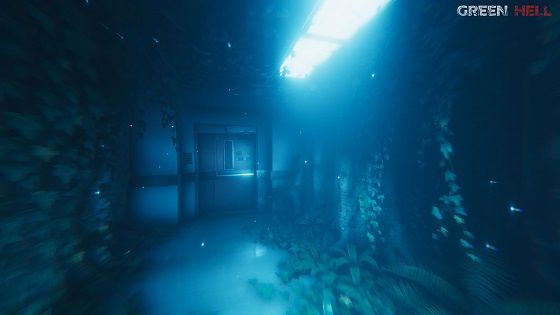 Green Hell is now available on Steam at a list price of $24.99 USD
Key Features
Realistic Survival Simulator — Green Hell puts great focus on realism in both its world-building and gameplay. Everything that is crafted or built is necessary for survival and was consulted on with experts. The Amazon is not a typical forest; threats are literally crawling under your skin.
Psychological Thriller — You awake in the middle of the night, you hear the distant voice of your wife, Mia through the darkness. Through the radio her pleas for help ring in your ears. Will she be ok? Will you succumb to the dangers of this hostile environment before you can rescue her? The hardest battle you'll face is the fight against yourself, your weaknesses, and your fears in order to find Mia.
A Lushly Recreated Amazon Rainforest — Every effort has gone into recreating the lush world of the Amazon. An exotic and dangerous place, this jungle is filled with many hazards beyond predators including toxic plants, illnesses, and infections all waiting to bring the player to their demise.
Body Inspection — Dangers lurk around every corner, but they also live under your very skin. Paramount to your survival is checking your body for parasites, infections, and wounds. Take care of your body or you will face the consequences.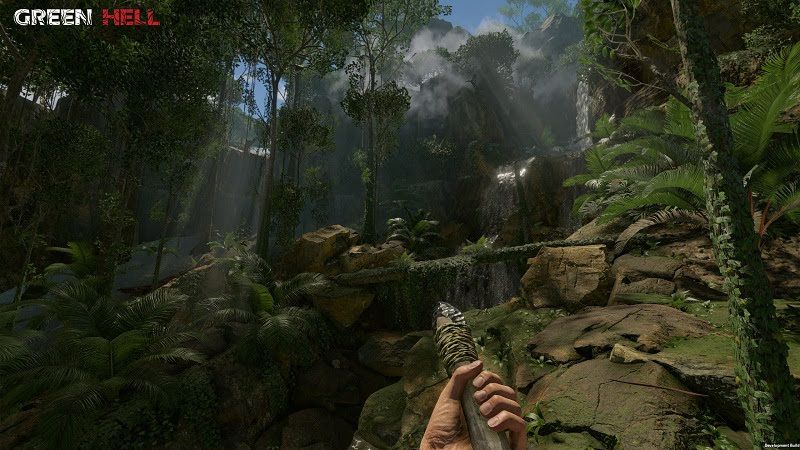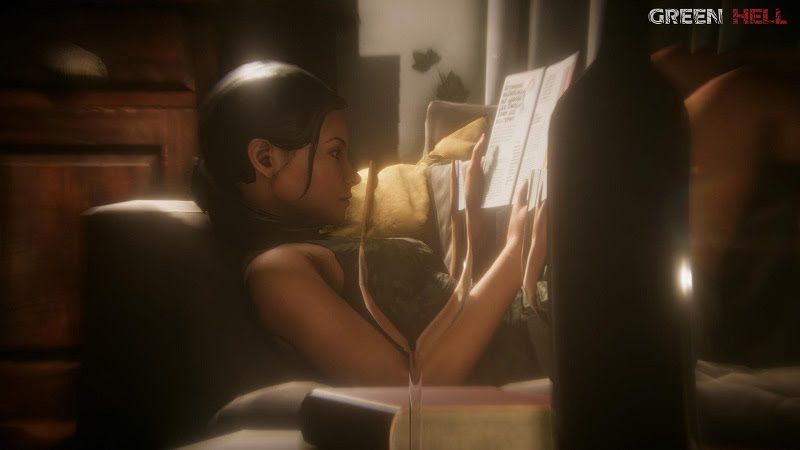 Witness Sniper Ghost Warrior Contracts' Best-in-Class Sniper Gameplay and Sample the Sniper Symphony From the Game's Award-Winning Composer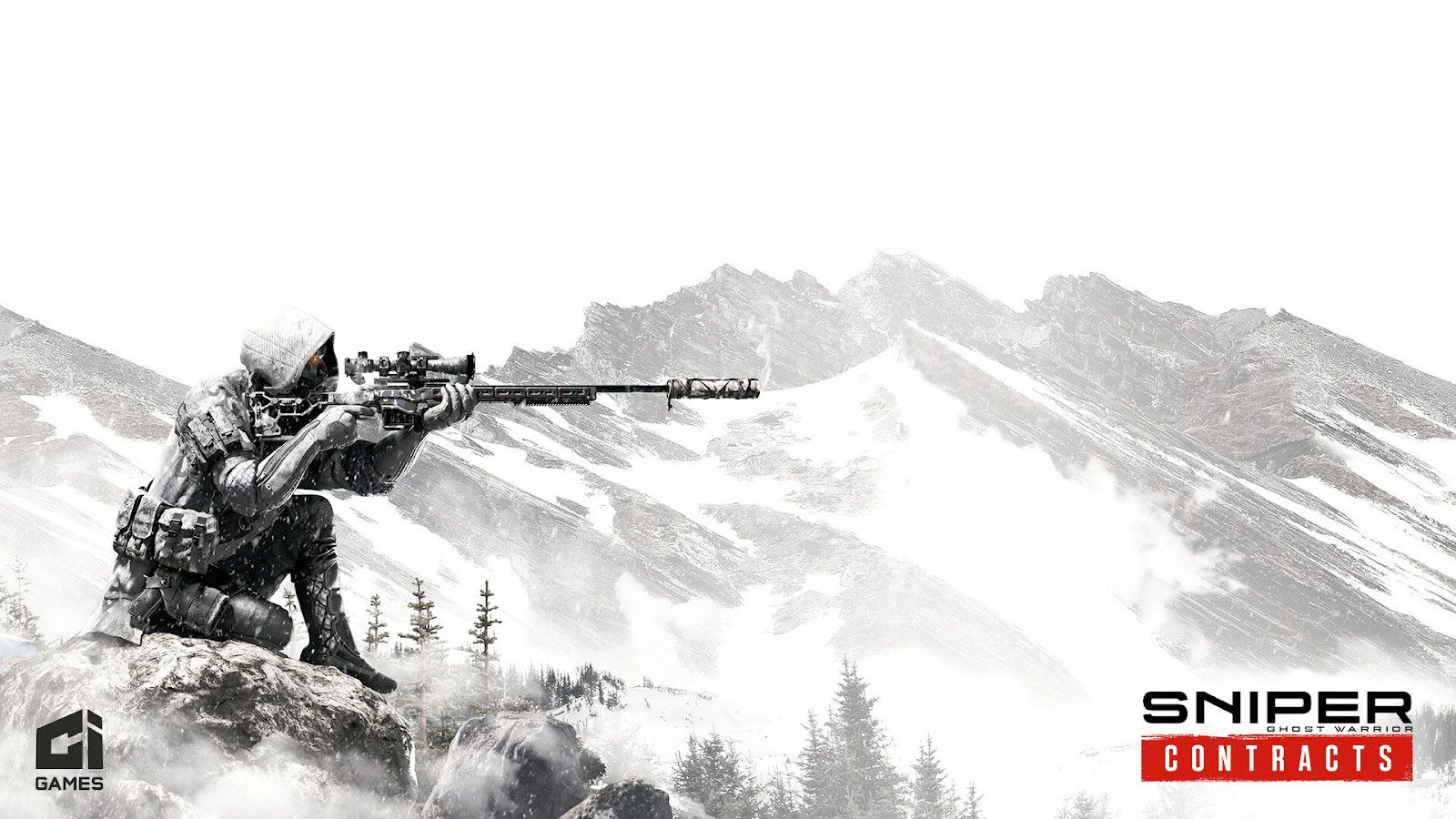 Get an uninterrupted look at Contract's combat, wide range of tools at your disposal, and brand new Dynamic Reticle System as CI games takes players through the recently-revealed Kolchak Harbor. Also, get an early listen at the game's music from returning composer Mikolai Stroinski.
Last month, Gamescom attendees got an opportunity to go hands-on with Sniper Ghost Warrior Contracts, experiencing the new Contracts system. Today, to give players at home a look behind the snowy veil, developer CI Games has released an uninterrupted walkthrough of the Gamescom gameplay demo. Additionally, the studio is sharing samples from the game's soundtrack, which is being made by the award-winning composer that shaped the music of Sniper Ghost Warrior 3.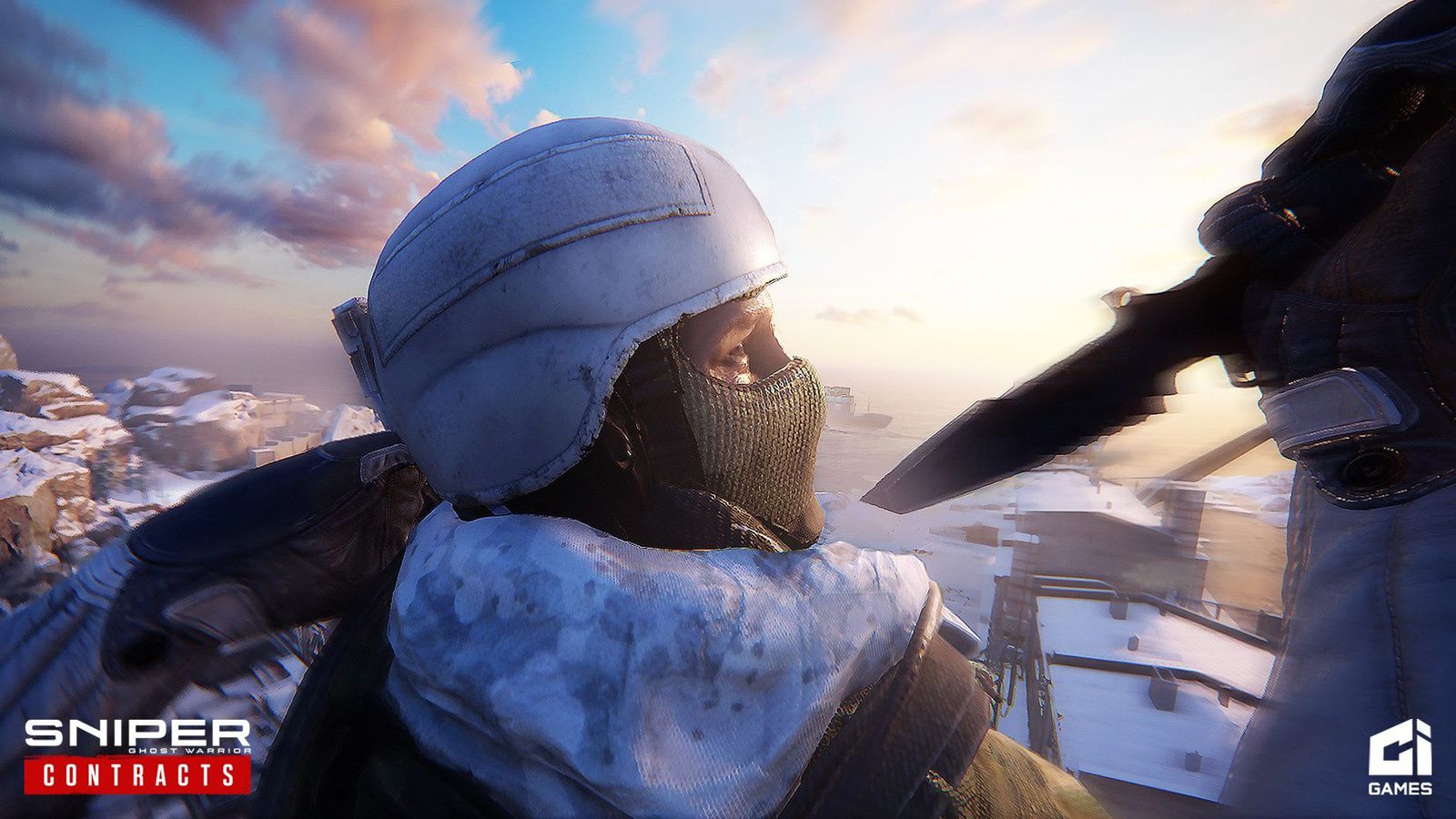 This walkthrough trailer focuses on Kolchak Harbor, one of five unique regions, each serving as a sniper's tactical paradise where players can confront emergent combat encounters that will never be the same twice. Sniper Ghost Warrior Contracts is a return to form for the series and introduces the Dynamic Reticle System, empowering players as they adjust for ballistics and atmospheric conditions to line up crucial shots. A prime example of how Contracts will continue to provide the best-in-class sniping experience the series is known for.
This detailed walkthrough introduces players to the fresh gameplay rhythm and other new tools at their disposal, like Scout Drones and the Augmented Reality Mask. For those who weren't able to attend Gamescom, this will be a strong introduction to Sniper Ghost Warrior Contracts' new and more focused gameplay flow. It features over 20 contracts across the five regions, with those spaces acting as sandboxes filled with side-objectives and tasks to uncover.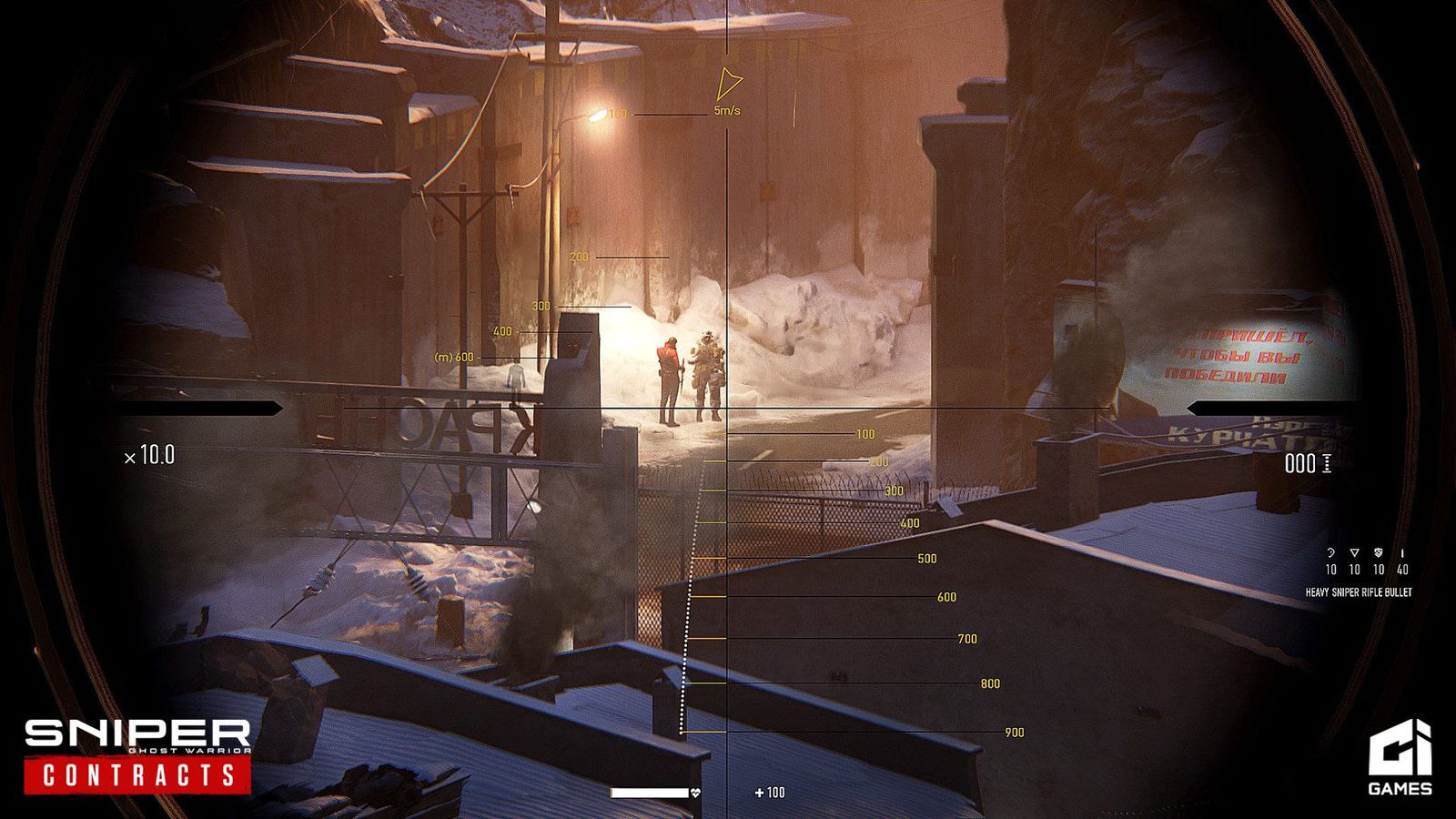 When it comes to the music in Sniper Ghost Warrior Contracts, a familiar face will be crafting your sniper symphony. Mikolai Stroinski, the composer behind Sniper Ghost Warrior 3, The Vanishing of Ethan Carter, and The Witcher 3: Wild Hunt along with the Blood and Wine DLC is returning for Contracts. To celebrate this, CI Games is releasing a few snippets from the game's official soundtrack. On the official YouTube channel, you can listen to bits of "Frost", "Contracts Menu" and "I Look Forward To Working With You."
"This is just a sample of Mikolai's work," says CI Games CEO Marek Tymiński. "Work that has earned him awards and nominations at The Game Awards, DICE Awards, GDC Awards, Hollywood Music in Media Awards, Digital Dragons, and more. We're excited and honored to be working with Mikolai again as he brings the Sniper Ghost Warrior Contracts experience to life through his compelling compositions."
Sniper Ghost Warrior Contracts will launch in November 22, 2019 on PS4, Xbox One and PC. For more information about the Sniper Ghost Warrior series, head to SGWContracts.com, follow the team on Facebook, or join the conversation on Twitter.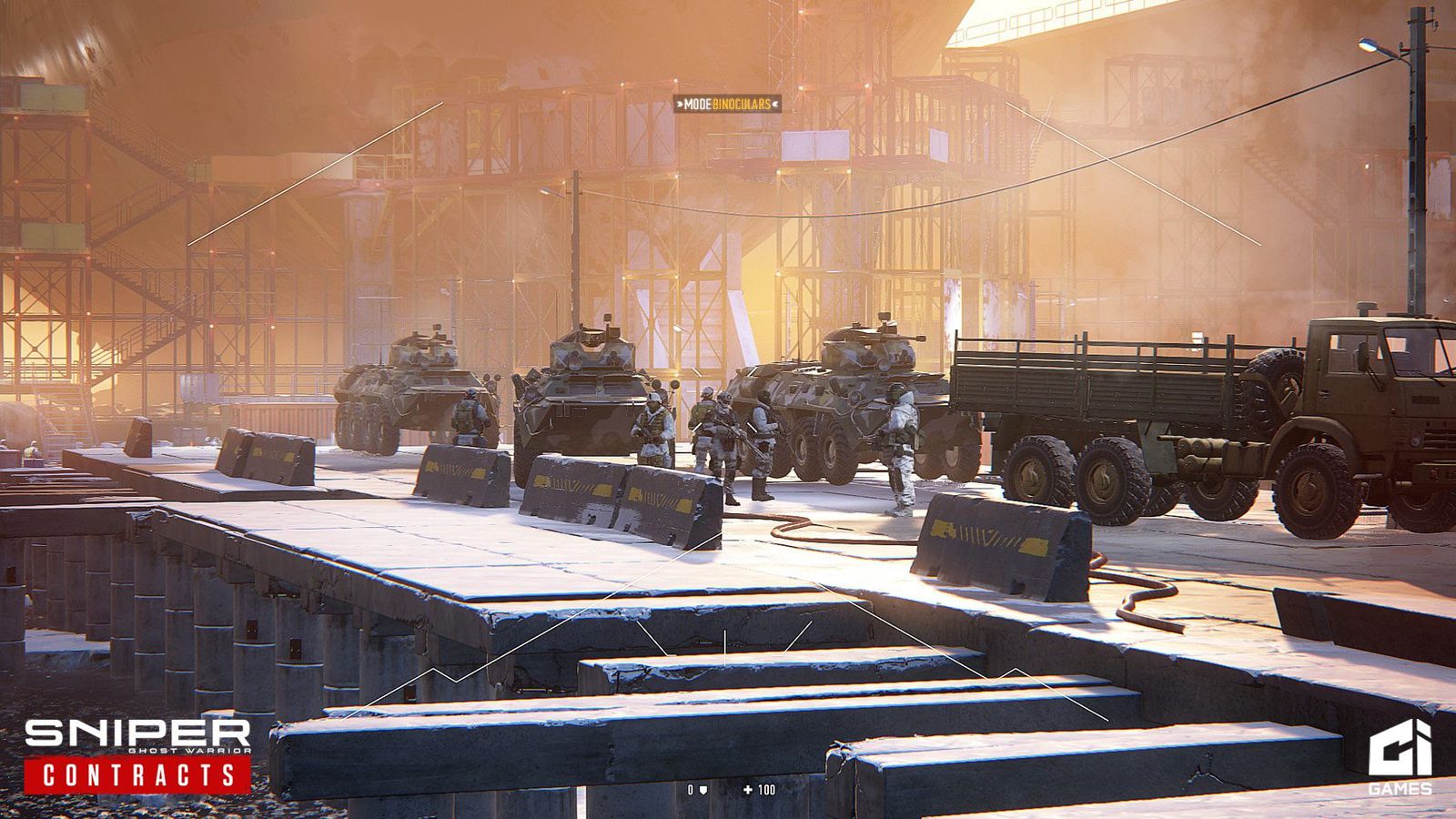 The Debaucheries DLC Turns up the Heat in Conan Exiles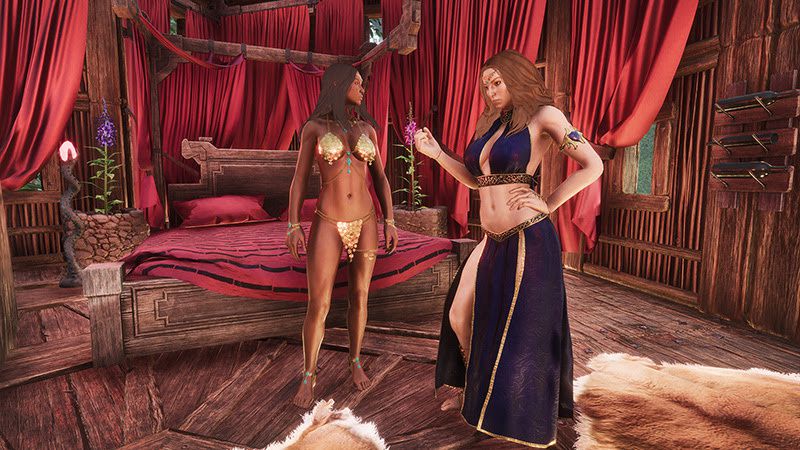 Things are about to get steamy in The Exiled Lands. The Debaucheries of Derketo DLC offers a host of new items and emotes, with lust and overindulgence as the common denominators.
Give in to temptation: Funcom today released a new DLC for Conan Exiles, as well as a free update containing a new end-game dungeon. An ancient Wine Cellar was recently unearthed by the Relic Hunters, but in their greed they may have disturbed something best left alone.

Build a luxurious pleasure house in the tree-tops, connected to a bustling tavern by a rope bridge. Decorate your home with an exquisitely crafted chess set, scarlet curtains and wine racks, and prepare yourself for battle with the new and intimidating Dark Templar armor set. The Debaucheries of Derketo DLC lets you throw your prudence aside and give in to your darkest and innermost desires.
Released today on PC, Xbox One and PlayStation 4, Debaucheries of Derketo offers Conan Exiles players a wide variety of new building pieces, outfits and emotes. Also released is a free update, giving everyone access to the brand-new Wine Cellar dungeon, where you will find the new Khari Warrior and Khari Priest armor sets.
Debaucheries of Derketo pack is available for $9.99/€9.99 (pricing may differ across territories), and contains the following:
10 new building pieces. Build in tree-tops with new tree hut foundation, rope bridges, stages and more.

10 new armor pieces. Go to battle in the new and intimidating Dark Templar armor or the golden Guardian armor.

12 new emotes. Juggle, chug beer, instill fear with the new angry emote or display a cool and nonchalant look.

10 new outfit pieces, including noble clothes and innkeeper outfit.

6 new warpaints, each symbolizing distinct emotions.

29 new placeables. Wine racks, tavern counters, chess set, lavish curtains and more, specifically constructed for tavern interior, pleasure houses and exquisite chateaus.

10 new jewelry pieces. Five golden and five silver pieces of jewelry, designed to seduce even the most cold-hearted warrior.



All the new content in Debaucheries of Derketo is exclusive to this DLC and adds a host of new visual options, but does not give any in-game advantage in power. All the new items have comparable stats to existing items.
For more information check out the official blog and the Steam store.
Conan Exiles is an open world survival game set in the savage lands of Conan the Barbarian. After a successful Early Access run starting in January 2017, the game launched in full on PC, Xbox One, and PlayStation 4 on May 8th, 2018 and became one of Funcom's best-selling and fastest-selling games to date. For more information about Conan Exiles, visit www.conanexiles.com.
11 bit studios Steam Publisher Sale on Now, Huge Discounts on 11 bit's Entire Library!

11 bit studios Steam Publisher Sale on Now
Grab Frostpunk, This War of Mine, Children of Morta and Moonlighter at their highest discounts ever!
11 bit studios has officially launched its second-ever Steam publisher sale! Running from now until October 13th, players are invited to pick up titles from both the company's development and publishing divisions at never-before-seen prices.
Offering a variety of different experiences, 11 bit studios has a little something for everyone.
In Frostpunk, the combination city-builder and survival game, you are a ruler of the last city on Earth and try to guide society to outlast a post-apocalyptic winter.
This War of Mine lets you see the war through the eyes of a civilian while players struggle to survive in a war-torn city.
Children of Morta (developed by Dead Mage) is a rogue-lite action-RPG game about an extraordinary family of heroes with a strong emphasis on a compelling narrative.
One of a kind RPG Moonlighter (developed by Digital Sun) tells the story of a hero merchant, Will, who explores dungeons and runs a store in his home village.

This legendary sale sees the arrival of some new editions of existing 11 bit studios games alongside some of the highest discounts in the company's history. Starting on October 8th and lasting until October 13th you can save on:
Frostpunk - 50% off!
Children of Morta - 10% off!
Moonlighter - with its highest discount ever - 60% off!
Moonlighter 'Between Dimensions' DLC - with its first discount ever - 20% off!
This War of Mine - 75% off!
This War of Mine: Season Pass - with its first discount ever - 25% off!
This War of Mine: Complete Edition - with its highest discount ever - 67% off!
Beat Cop - with its highest discount ever - 80% off!
Tower 57 - with its highest discount ever - 75% off!
For the very first time - Frostpunk Game of the Year Edition!
And for the very first time - Moonlighter: Complete Edition!
Finally, some of the 11 bit studios games that started it all, like Spacecom and Anomaly!
Les annonces Switch en anglais
Neo Cab, The Cyberpunk Rideshare Adventure of the Future, is NOW Available on PC, Mac, and Switch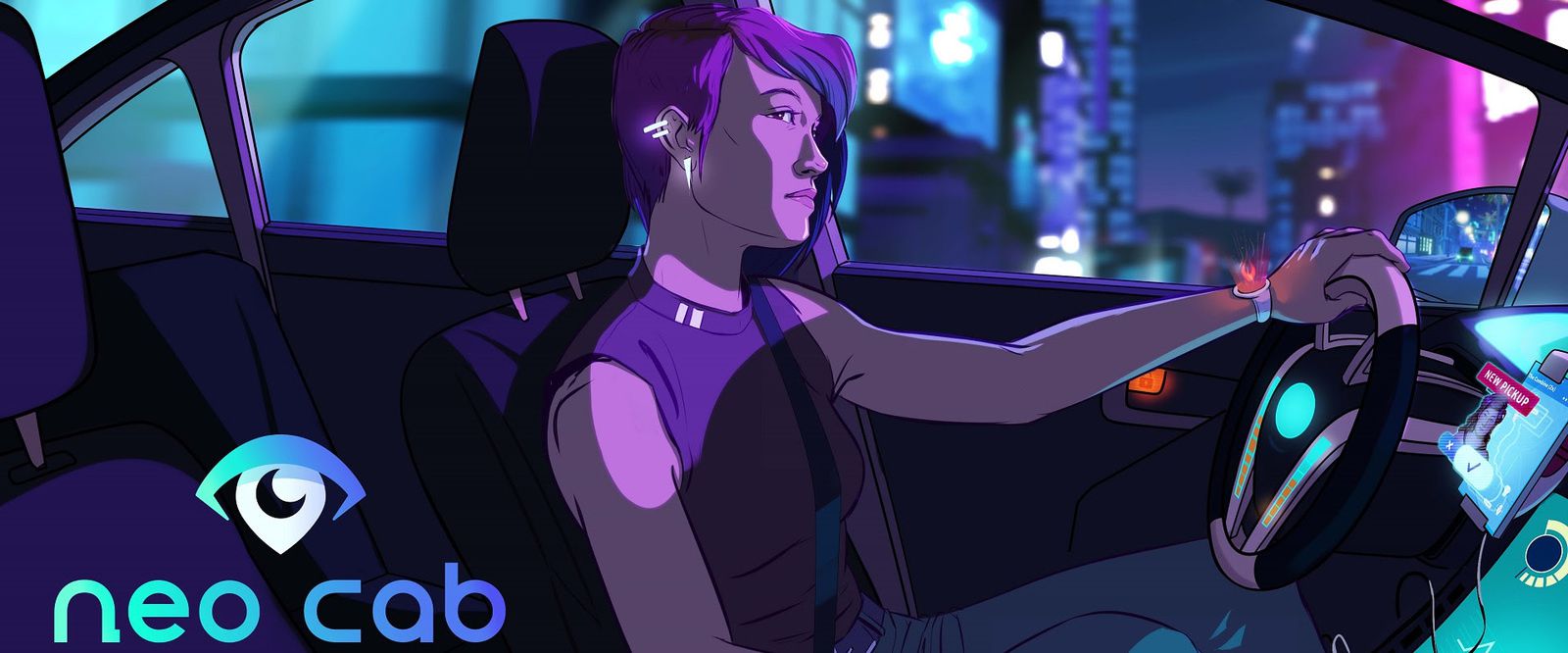 Manage your emotions while driving your cab in an automated cyberpunk future
Fellow Traveller and Chance Agency are pleased to announce their narrative adventure game of rideshare driving in an AI-driven world, Neo Cab, is NOW available for Windows PC, Mac, and Nintendo Switch. Have you ever stopped to consider how difficult it is to be a rideshare driver in a gig economy? Facing demanding customers, can you balance your emotional well-being with remaining employed long enough to find your missing friend?
Neo Cab, an emotional survival game with a strong narrative focus, challenges you to stay human in a world overcome by automation. Play as Lina, one of the last human rideshare drivers in a near-future, AI-driven world. Your friend and only lifeline has gone missing; with no money and nowhere to stay, the only thing you can do is keep driving. Use the Neo Cab app to navigate the city, choose your passengers, and engage with them to learn their stories — and uncover the truth about your own.
Neo Cab is now available for Windows, Mac, and Nintendo Switch priced at $14.99/£11.39/€12,49 for PC/Mac and $19.99/£17.99/€19,99 for Nintendo Switch.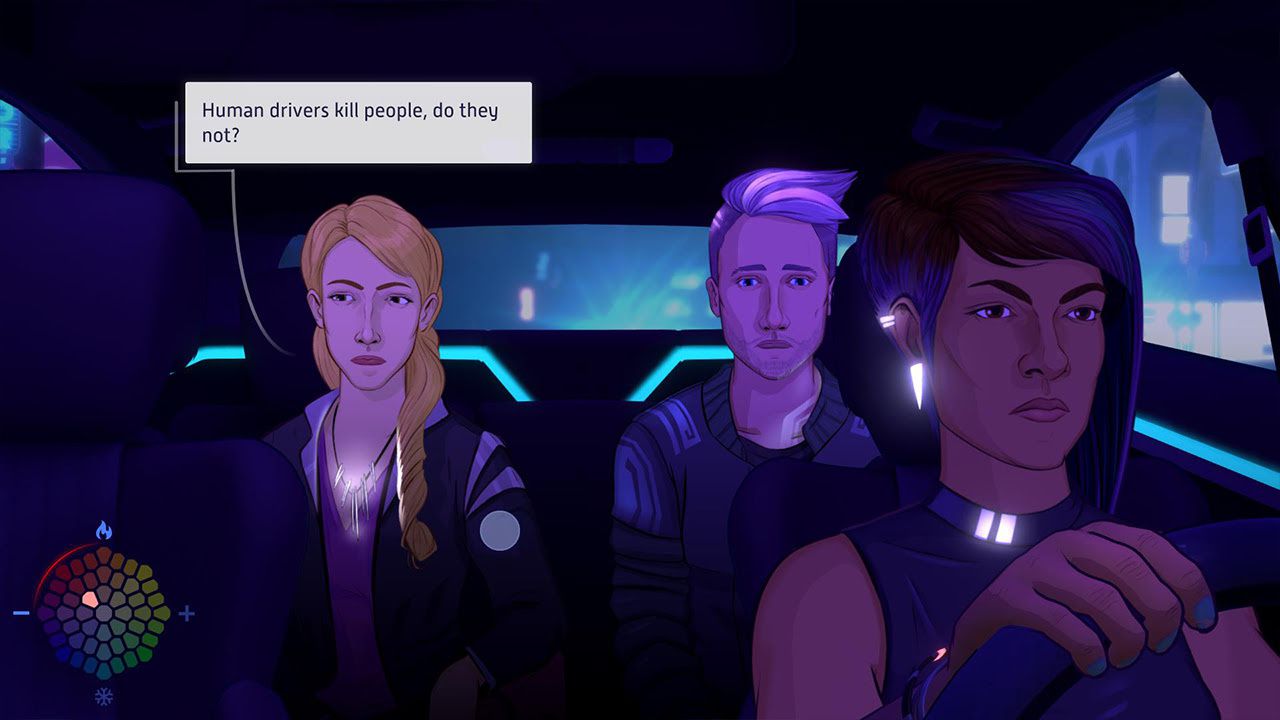 Key Features:
Meet a diverse cast of characters as you pick up passengers; everyone has their own story to tell.
Balance Lina's monetary needs, the necessity for a five-star rating, and the moods of your passengers with what feels right.
A deeply branching storyline driven by your choices and your Feelgrid, a futuristic emotion-tracking tech.
Featuring a neon-soaked original soundtrack by Obfusc (Monument Valley, House of Cards).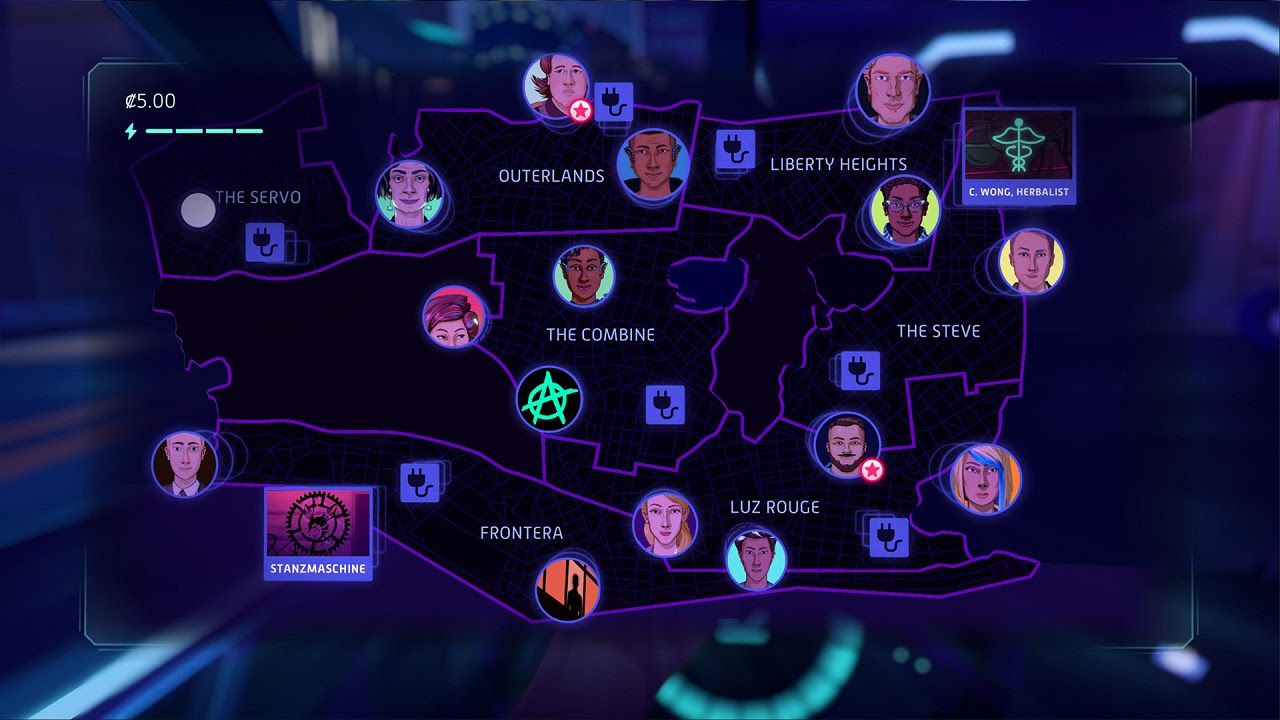 Find out more about Neo Cab:
Steam - https://store.steampowered.com/app/794540/Neo_Cab/
Nintendo eShop - https://www.nintendo.com/games/detail/neo-cab
Website - https://neocabgame.com/
Twitter - https://twitter.com/neocabgame
Facebook - https://www.facebook.com/neocabgame/
Start Your Thrilling and Mysterious Voyage Through Stranded Sails on October 17th!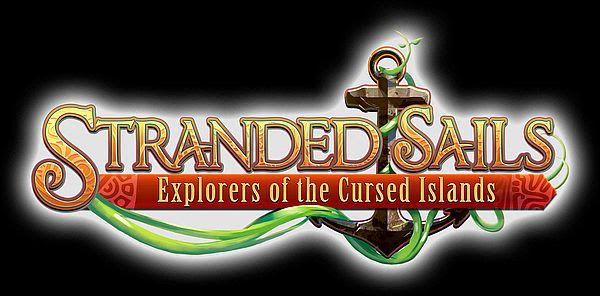 Merge Games to launch Stranded Sails – Explorers of the Cursed Islands simultaneously across Nintendo Switch, PlayStation 4, Xbox One and PC!
Merge Games, rokapublish and Lemonbomb Entertainment are thrilled to announce that their upcoming and highly anticipated open-world pirate adventure title Stranded Sails – Explorers of the Cursed Islands sets sail onto Nintendo Switch, PlayStation 4, Xbox One and PC this October 17th!
With recent showcases across Tokyo Game Show, PAX and Gamescom, Stranded Sails is gearing up for an exciting October release on consoles and PC! Since winning best booth at the Indie Arena Booth at Gamescom this year, the title has grown to have over 110,000 wishlists across Steam, with many hailing the game as an exciting blend between adventure and exploration alongside farming, crafting and cooking mechanics.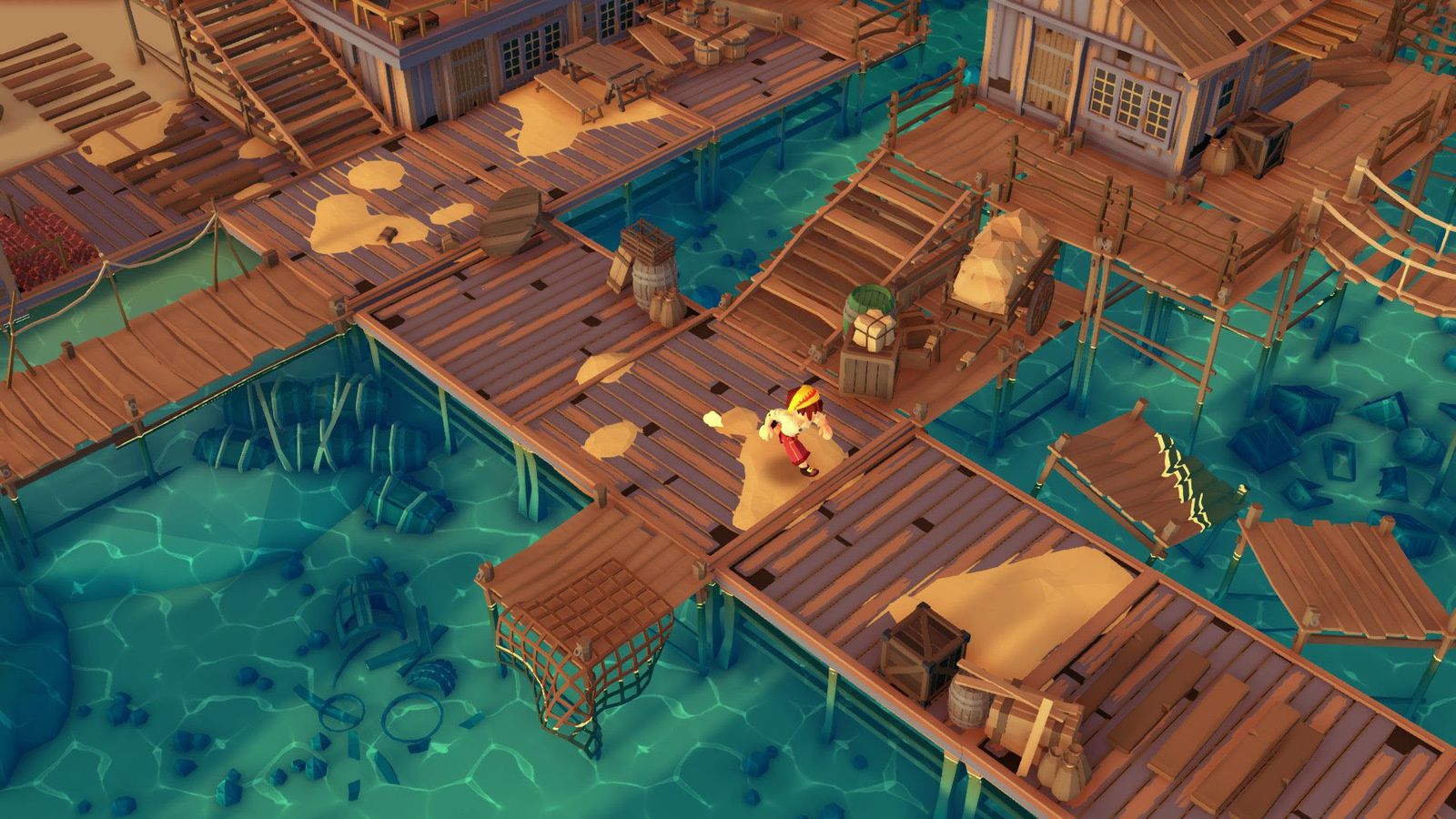 Stranded Sails opens with you shipwrecked on a mysterious archipelago where you're tasked with looking after and finding the rest of your crew before you can eventually escape with a new ship!
From developing your camp with new buildings and resources, to creating a farm to provide fresh food to keep the crew's happiness levels intact, Stranded Sails lets you explore several different islands where new treasure and crucial resources can be found. Mystery and dangerous threats lie in wait, so you must tread carefully once you sail into this thrilling world on October 17th!
For all the latest in Stranded Sails you can also visit www.stranded-sails.com
Or more information can be found via the Stranded Sails discord channel –
discordapp.com/invite/rokapublish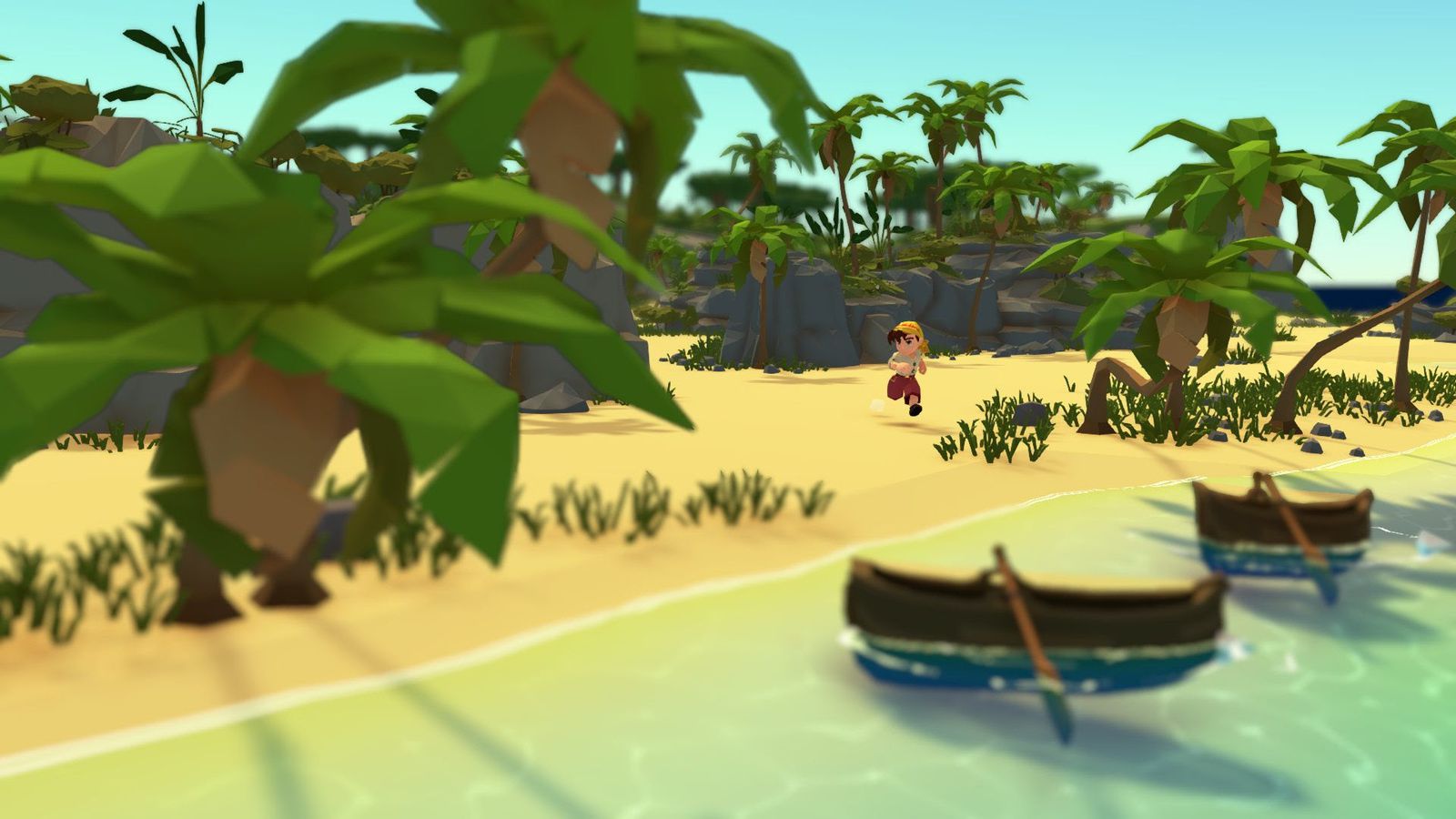 Key Features
Experience an open-world adventure full of story driven-quests
Farm and cook to survive!
Manage the creation and expansion of your crew's camp
Explore a diverse array of different islands by foot or boat
Fight against supernatural dangers and solve the mysteries of the cursed islands!

Stranded Sails will be available to purchase on the PSN Store, Nintendo eShop and Microsoft Store on October 17th priced at £19,99 / $24,99 / €24,99.