Annonces jeux vidéo de la semaine du 2 mai 2019
02
mai
2019
Aujourd'hui, que des news en anglais, mais beaucoup de jeux qui semblent super biens voire très très mignons.
We're Not Crying, You're Crying - A Fold Apart Teaser Reveals Launch in June 2019


Try it out at PAX East this weekend in Boston
Toronto, Canada - Lightning Rod Games has released a touching new teaser trailer for their award-winning upcoming title A Fold Apart. It really pulls at the ol' heartstrings, that's for sure.
Set to launch in June 2019 on Nintendo Switch and for Windows, A Fold Apart is about a couple experiencing the joys and sorrows of a long-distance relationship.
"A Fold Apart may be based on my own real life experience with a long-distance relationship," explains Lightning Rod Games co-founder Mark Laframboise, "but the feelings of being apart from a loved one are much more universal than that. One of our main goals for the story has been to make it accessible and relatable to anyone who plays it, including those who may not have experienced a long-distance relationship themselves."
Using a unique paper folding game mechanic to guide the two characters together, A Fold Apart explores what it means to communicate (and miscommunicate) with those we love.
The game will be available for demos at PAX East this weekend in Boston. Look for the blue and orange booth (#23117, to be exact) and pick up an origami heart for yourself.
A Fold Apart releases in June for Nintendo Switch and Windows.
IMPORTANT LINKS
Website: https://www.lightningrodgames.com/
Facebook: https://www.facebook.com/LightningRodGames/
Twitter: https://twitter.com/LRGthunder
Steam: https://store.steampowered.com/app/451310/A_Fold_Apart/
KEY FACTS
Game: A Fold Apart
Platforms: Nintendo Switch, Windows
Release Date: June 2019
Genre: Narrative-driven Puzzle
This War of Mine: Stories - Father's Promise Available Now for iOS and Android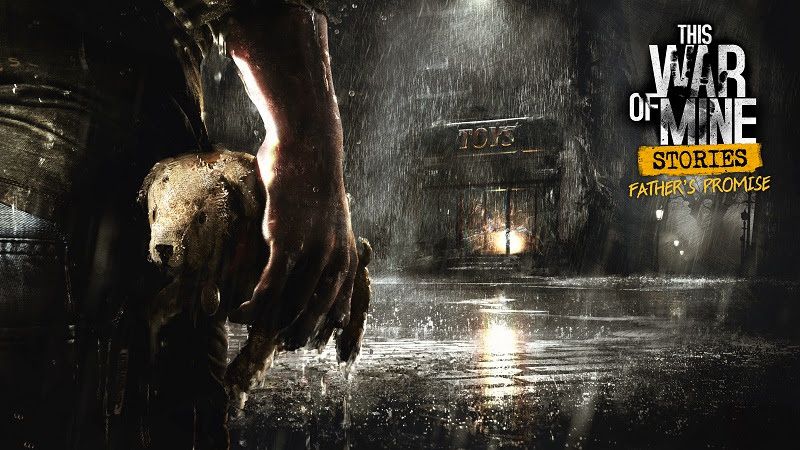 Warsaw, Poland - 11 bit studios is pleased to announce This War of Mine: Stories - Father's Promise is now available on both iOS and Android as a premium stand-alone game.
One of the most successful indie titles of the last decade, the original This War of Mine framed the experience of war from an entirely new angle - the punishing struggle of civilians. This War of Mine: Stories - Father's Promise is a stand-alone story-driven tale set in the universe of the original game. It tells a story of family's struggle to preserve the last pieces of humanity in times of despair and cruelty.
Become Adam - a father trying to save his daughter from the horrors of war and escape the besieged city. Follow their steps and discover a story of love, hate, and sacrifice - the emotions we all share in the darkest of days.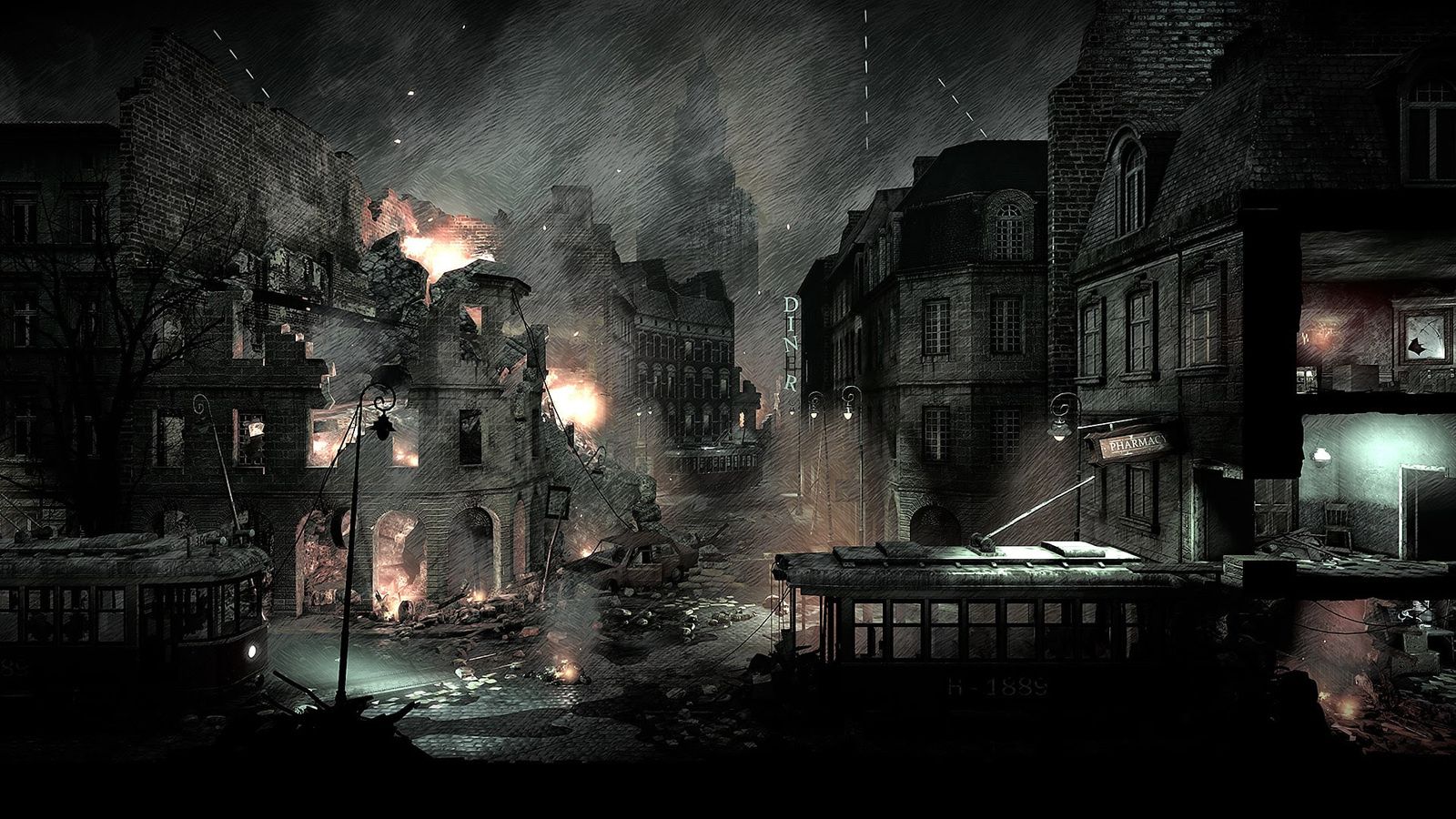 Father's Promise introduces:
A harrowing storyline based on an audio-drama by famous Polish author, Łukasz Orbitowski
An emotionally difficult experience - decisions that are often morally ambiguous
Crafting, cooking, taking care of people - anything that helps to survive
Locations exclusively made for this stand-alone expansion
Remastered and enhanced visuals from the original This War of Mine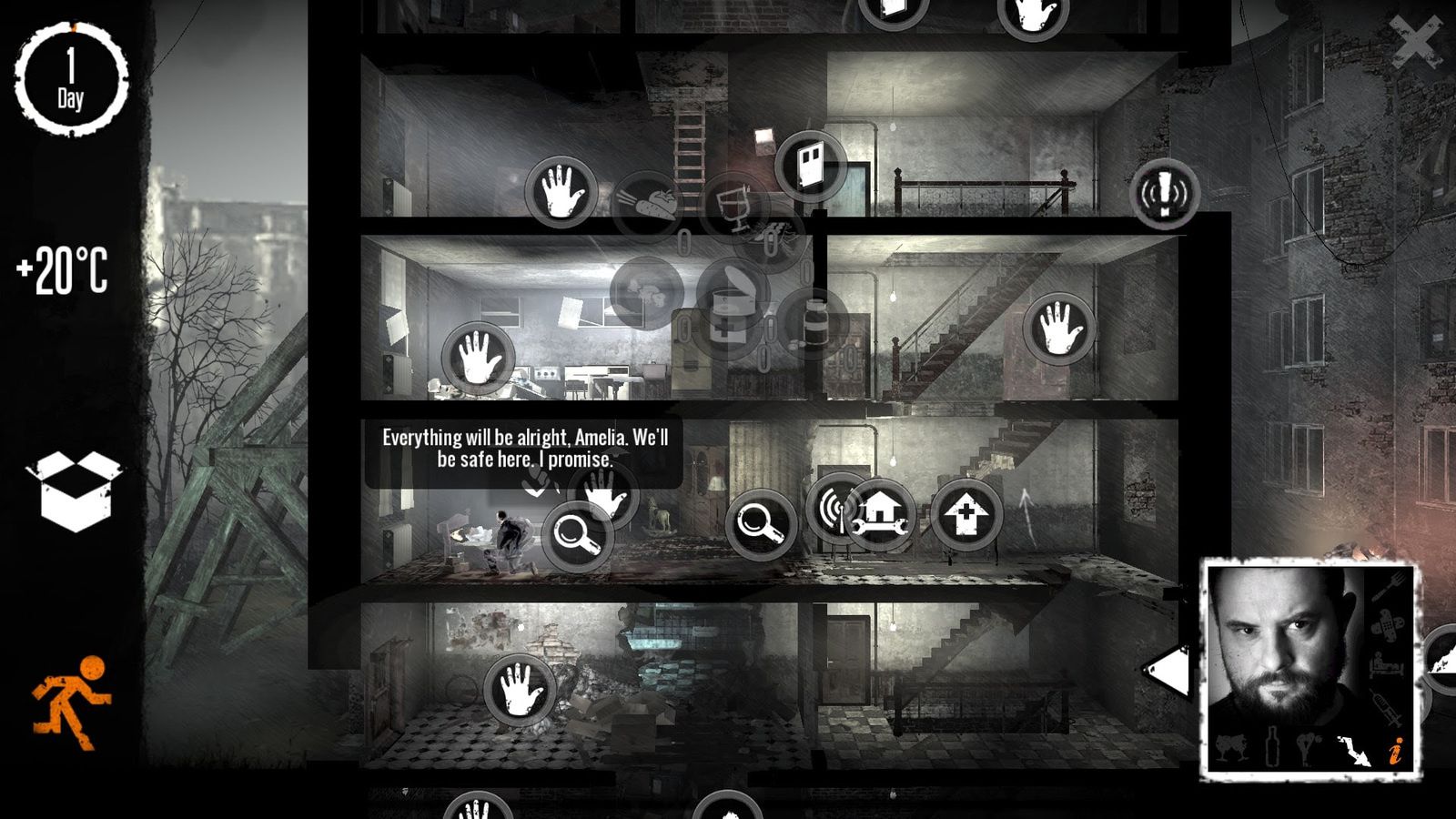 Available on the iOS app store and Google Play for Android-powered devices for $1.99/€1.99.
More at:
http://www.thiswarofmine.com/
https://twitter.com/11bitstudios
https://www.facebook.com/thiswarofmine
Funcom reveals cosmic horror game: Moons of Madness
The scientific exploration of Mars meets the supernatural dread of Lovecraft in Moons of Madness, coming to PC/XB/PS4 Halloween 2019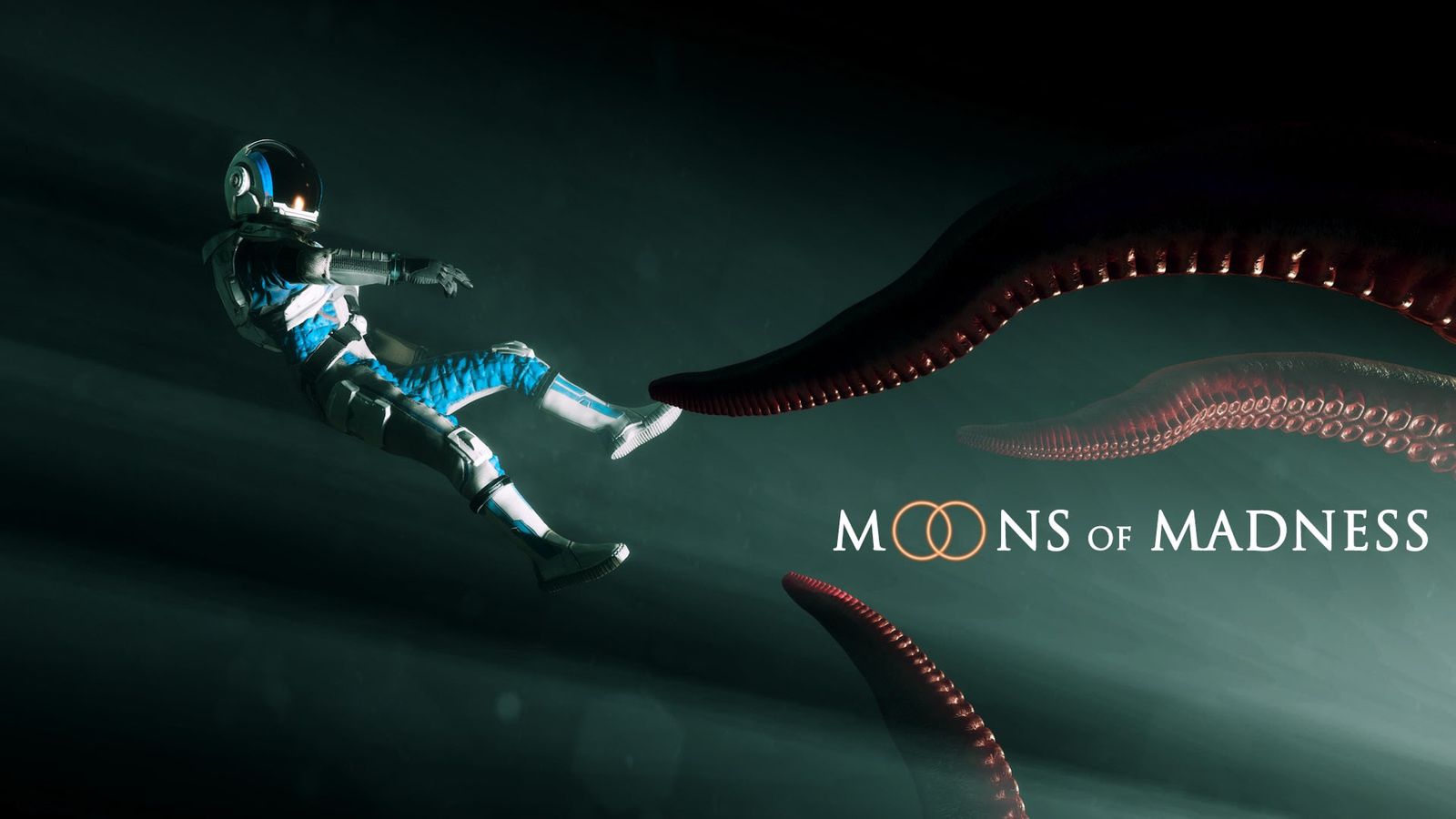 OSLO, Norway – Publisher Funcom and the developers at Rock Pocket Games today announced Moons of Madness, a cosmic horror game coming to PC, Xbox One, and PlayStation 4 during the Halloween season this year. Set on Mars in a not-so-distant future, Moons of Madness mixes the scientific exploration of the red planet with the supernatural dread of Lovecraftian horror.
Some might recognize Moons of Madness from before as developer Rock Pocket Games have previously shown early footage from an in-development prototype version. After Funcom came onboard, the two Norwegian studios got together and took the initial concept to new heights through expanded gameplay and scope to fully realize the potential of the bone-chilling story.
"With Funcom's support we have been given the opportunity to do all the things we wanted to do with the game and the story," said Ivan Moen, CEO of Rock Pocket Games. "Moons of Madness has been an internal passion project of ours, one that we've worked on in-between other titles for other publishers, and now being able to fully focus on it and put all our creative energy into it is a dream come true."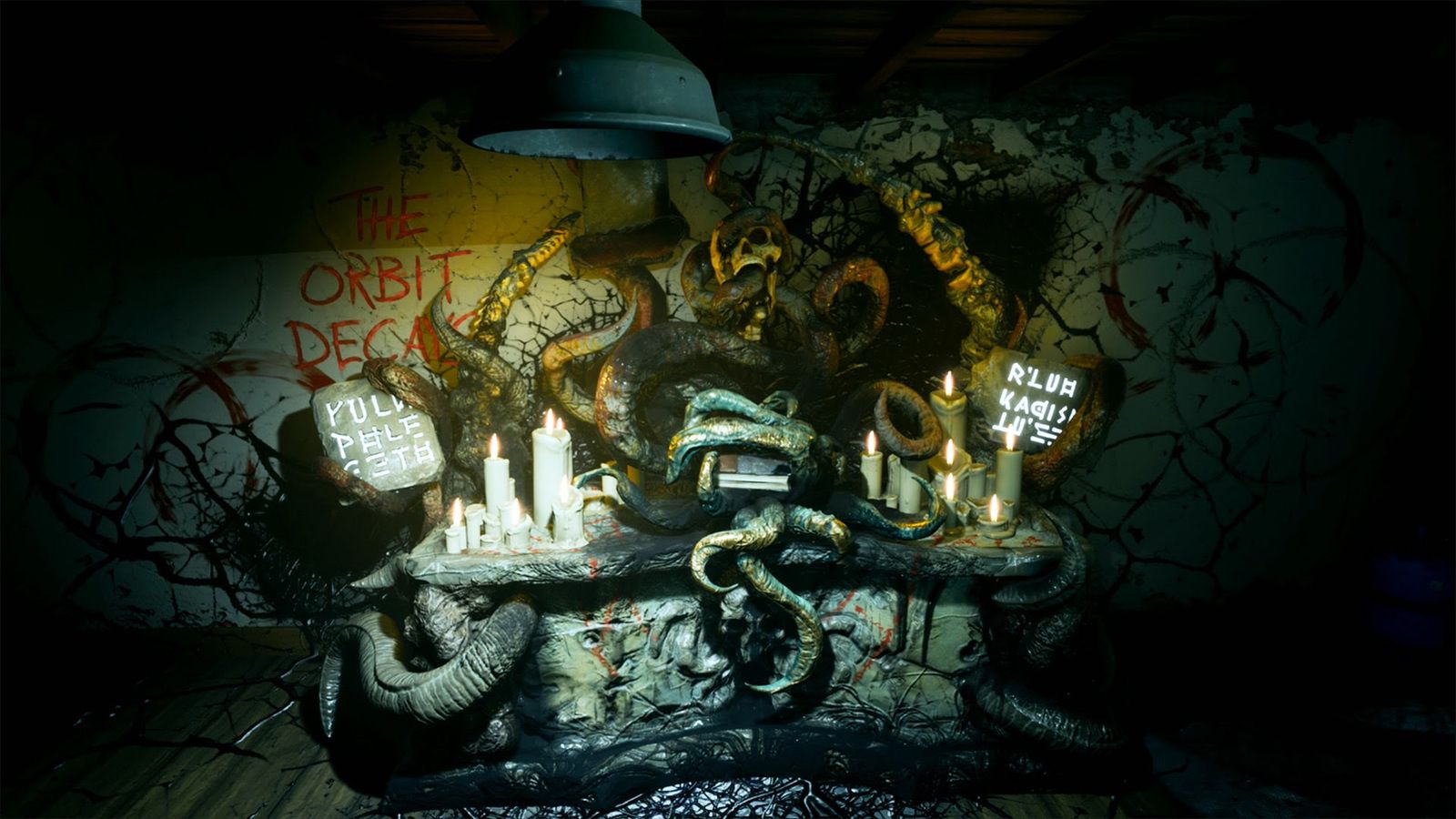 In Moons of Madness you play Shane Newehart, a technician stationed at the Invictus, a secret research base built by the Orochi group. Your low security clearance means you are completely unaware of the existence of a mysterious, intelligent signal that has been detected as coming from the red planet. Your job is simply to keep the lights on until the transport ship Cyrano arrives bringing with it a new team to take over your duties. Soon you discover strange and unusual setbacks. Crucial systems are malfunctioning, the greenhouse is filled with a strange mist and the rest of your team has yet to return from their EVA mission. You begin seeing and hearing things that aren't there. Visions, hallucinations – or is that even what it is? Is this real… or are you slowly descending into madness?
Moons of Madness draws upon the rich lore and mythology of Funcom's Secret World Legends. Both games exist in the same thematic universe, but playing one is not a prerequisite to enjoy the other.
The game will be released on PC, Xbox One, and PlayStation 4 during the Halloween season 2019. For more information, please visit www.moonsofmadness.com.
Mango Cart Is Out Now! Get Yourself Into The Fruit Business Today!

Berlin, Germany - AkriGames' Mango Cart, the game about trading fruit, is now out on Steam!
It's a tough world out there, as a mango trading company. You've gotta deal with the bank, political interests, labour issues, and heck, even global economic downturns. Not to mention, balancing social and environmental protections with profit and growth. It means assessing and reassessing your market position each month. Gotta keep you on your toes, right?
Most importantly though: avoid the various game ending scenarios to save your company - and self - from ruin. You need to keep this company going. Jobs are at stake.
"Mango Cart talks about the journey of a humble piece of fruit around the world," explains developer Mauro Merati. "A journey that reveals the complexity of the economic relationships in the global community. Production, transformation, marketing: different chapters that link people across the oceans.
This game gives the players the chance to position themselves in this context according to their beliefs. In the end, the mango is just a symbol."
FEATURES
Manage your company, staff, and reputation.
Buy and sell mangoes and mango products.
Compete and interact with other mango producers.
Bank account, loans, and IPOs… oh my!
Cozy up to politicians to benefit your international trade deals.
Deal with surprise events like labour strikes, bad PR, and criminal trials.
Mango Cart is available on Steam for Windows, Mac, and Linux for $8.99 USD + a 10% discount to celebrate launch.
KEY LINKS
Website: https://www.akrigames.com
Steam Page: https://store.steampowered.com/app/1031660/Mango_Cart/
Terrorarium is Out Now in Early Access on Steam for Windows & Mac
Do your worst…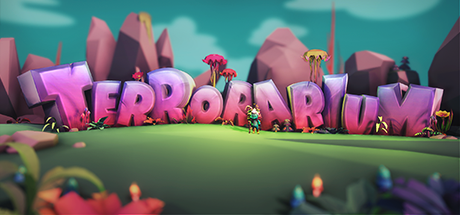 Toronto, Canada - Today —right now even — strike fear into the heart of every adorable and/ or expendable Moogu. Show them you're willing to do anything... including some population control.
Remind you of anything? Maybe? PERHAPS?!
Play as The Gardener, a feisty space granny who sends her little Moogu minions out to tackle hazards and keep herself out of harm's way. Then create your own murder garden using Terrorarium's robust customisation tools, from placement of deadly plants, to size and difficulty scaling of enemies to beat.
Really though, Terrorarium proposes a simple joy: wanton destruction and adorable gore. It is escort missions where you actually get to lead the escort(s) to their death. Fun, right? Right?! Yeah, thought so.
Anyhoo, Terrorarium is available now on Steam for Windows and Mac.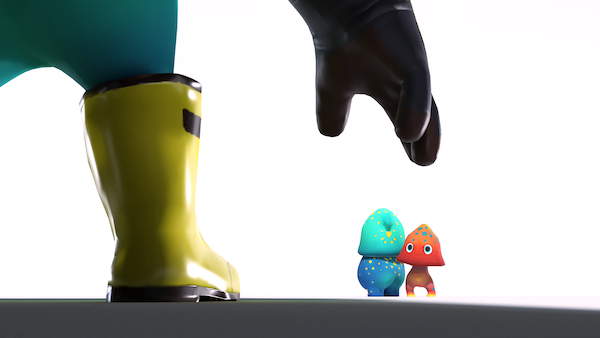 KEY FEATURES
100+ customizable unique monsters, deadly plants and dangerous terrain.
Embody The Gardener and send your Moogu to their inevitable doom.
Quick Play community-made mazes, gauntlets, gardens, or whatever else players dream up.
Easily shareable levels, challenge your frenemies!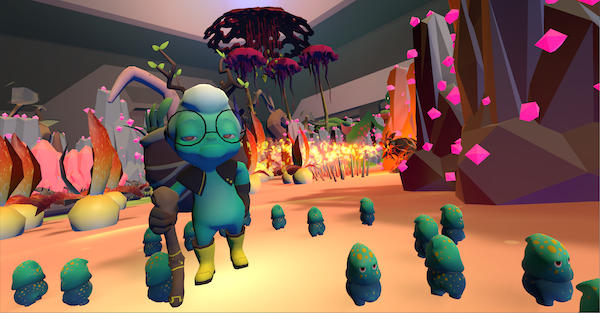 KEY LINKS
Website: https://terrorarium.games/
Steam: https://store.steampowered.com/app/1003450/Terrorarium/
Discord: https://discord.gg/pDVHgx5
Twitter: https://twitter.com/TerrorariumGame
Facebook: https://www.facebook.com/terrorariumgame
Instagram: https://www.instagram.com/terrorariumgame/
Funcom announces Mutant Year Zero coming to Nintendo Switch this summer with DLC expansion and retail release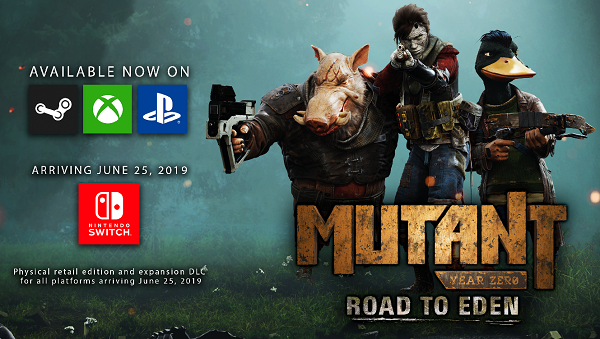 XCOM-meets-Fallout tactical adventure game Mutant Year Zero: Road to Eden arriving for the first time on Nintendo Switch on June 25th Retail Deluxe Edition for Xbox One, PlayStation 4, and Nintendo Switch also arriving June 25th, will include new DLC expansion

OSLO, Norway – During today's Epic keynote at the Game Developer Conference in San Francisco, publisher Funcom and the developers at The Bearded Ladies announced from the stage that Mutant Year Zero: Road to Eden is finally making its way to Nintendo Switch and that the date to mark in your calendar is June 25th, 2019. It was also announced that the Nintendo Switch version will come with an expansion DLC that will also be available for purchase on PC, Xbox One, and PlayStation 4. Lastly, it was announced that a retail Deluxe Edition will also release on June 25th for Xbox One, PlayStation 4, and Nintendo Switch which will include both the base game and the expansion DLC.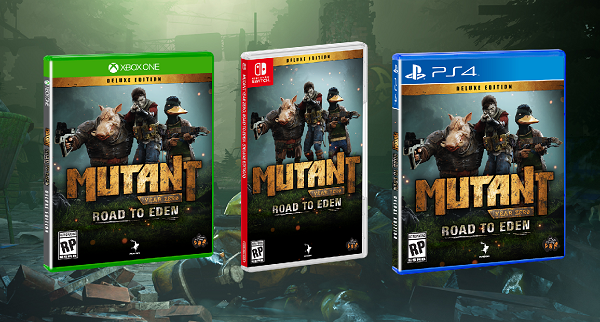 The retail edition is being co-published together with Maximum Games and is already available for pre-order at select retailers, with more rolling out soon. The retail Deluxe Edition is listed with a $39.99 SRP.
More information about the expansion DLC, including digital pricing, will be revealed later.
"Ever since we started working on this game, we have always felt it would be a perfect fit for the Nintendo Switch," said Haraldur Thormundsson, CEO of The Bearded Ladies. "The game lends itself really well to the Switch controls and the pacing of the tactical turn-based combat is perfect for an on-the-go, handheld console. We are also excited for the opportunity to tell another Mutant Year Zero story with the new expansion DLC, and we look forward to talking more about that soon."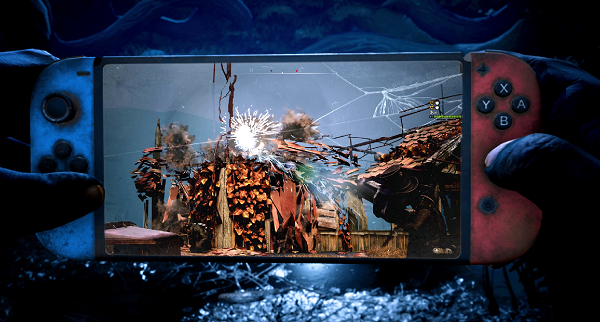 Shipping up to Boston: HandyGames :
El Hijo, Through The Darkest Of Times And More Will Be Playable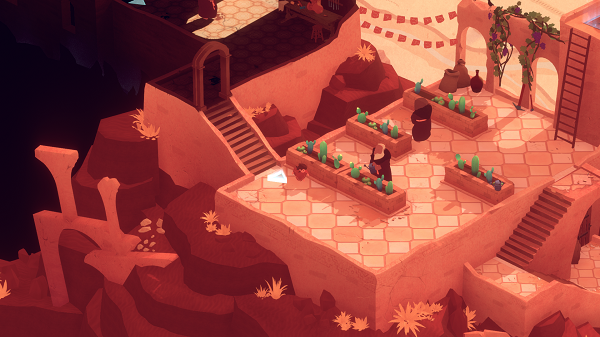 El Hijo, from Berlin-based Honig Studios, is a non-violent stealth game in a spaghetti western setting. After bandits burned down their farm, El Hijo was brought to a nearby monastery by his mother. She thought he would be safe there, but it soon transpires that the monks are forcing children to work. El Hijo tries to escape the monastery, sneaking right into a complex story of bandits, corrupt sheriffs, crime and greed.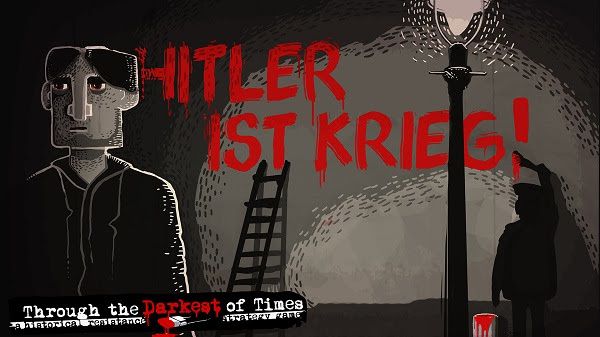 Through the Darkest of Times is our second game from Berlin, Germany. And this one takes place in Berlin during the darkest of times, when Adolf Hitler was chancellor of the Third Reich. The player takes command of a small resistance group and tries to guide them safely through the years of the Nazi reign in Germany, all while trying to gather support and inform the population, as well as sabotaging and delivering blows against the regime.
Nostalgia-Inducing Roguelite Adventure 'Sparklite' Reveals New Teaser Trailer and Screenshots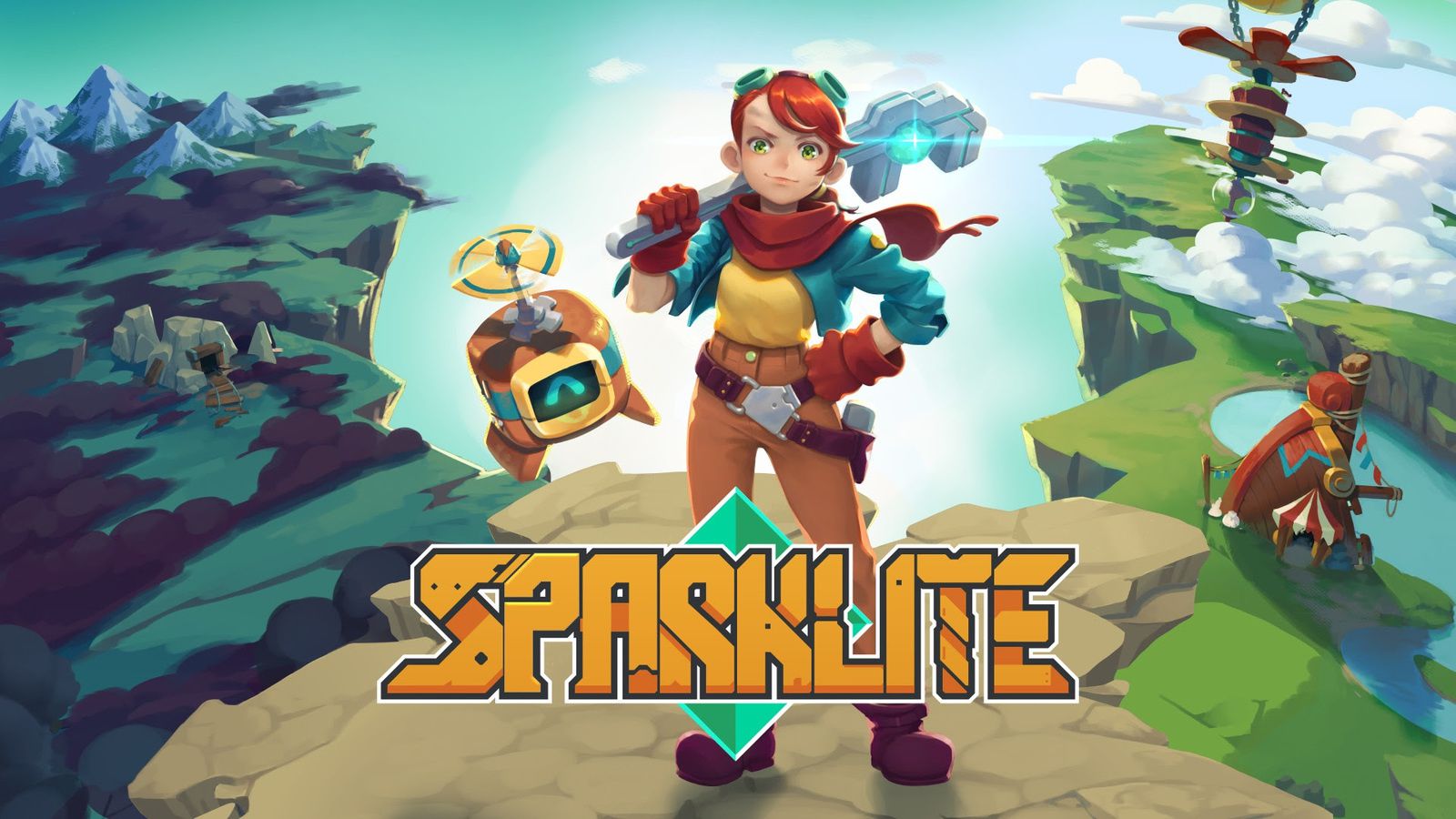 Manchester, UK, Quietly revealed in the latter half of 2018, Sparklite is back in a big way with a brand new teaser trailer, new screenshots, and a feature showing at GDC 2019 with Microsoft! Developed by Red Blue Games and published by Merge Games, Sparklite is an undeniable nostalgia bomb that will be making its way to Windows, PlayStation 4, Xbox One, and Nintendo Switch in Fall 2019.
A delightful mix of roguelite and adventure, Sparklite lovingly leans into the games that inspired it such as The Legend of Zelda: A Link to the Past and Rogue Legacy while still creating an identity all its own. Take a look at the all-new teaser trailer showcasing new enemies, environments, gadgets and more!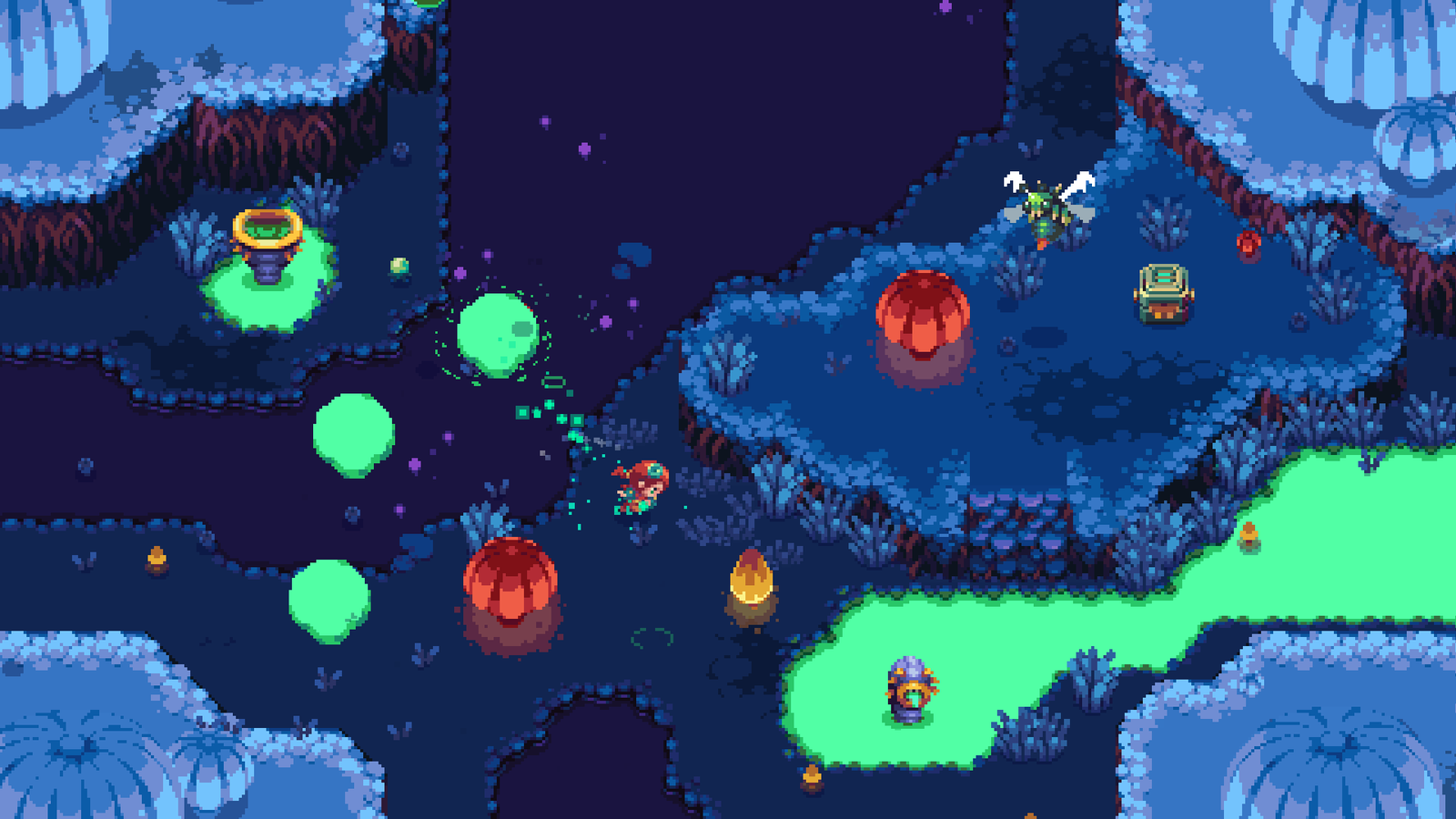 Sparklite is a roguelite brawler-adventure. Battle foes in top-down action using an arsenal of gadgets, guns, and gear. Explore dangerous corners of the world, take down titans of the mining industry, and save the Sparklite!
Everything in the world is tied together by Sparklite... it's the life force of the planet, and the inhabitants have learned how to channel it for their own gain. It can be harnessed, or it can be consumed for a surge of power with grave consequences.
The "Baron" has devised a plot to mine the world's Sparklite core. He mines Sparklite and burns/consumes it to fuel his powerful war machines, but the pollution from the consumed Sparklite is corrupting the world. Animals have turned to violent monsters, and the environment is rotting away. But the world has a natural defense in its Sparklite core. Periodically, the core causes a Disruption which rearranges the world, setting back the Baron's efforts. If the Baron can obtain the core, he will gain the power to create a new world where he has ultimate power.
Our hero, Ada, must travel to each zone of the world to shut down its Digsite, lowering the Baron's defenses so that she can stop him before it's too late...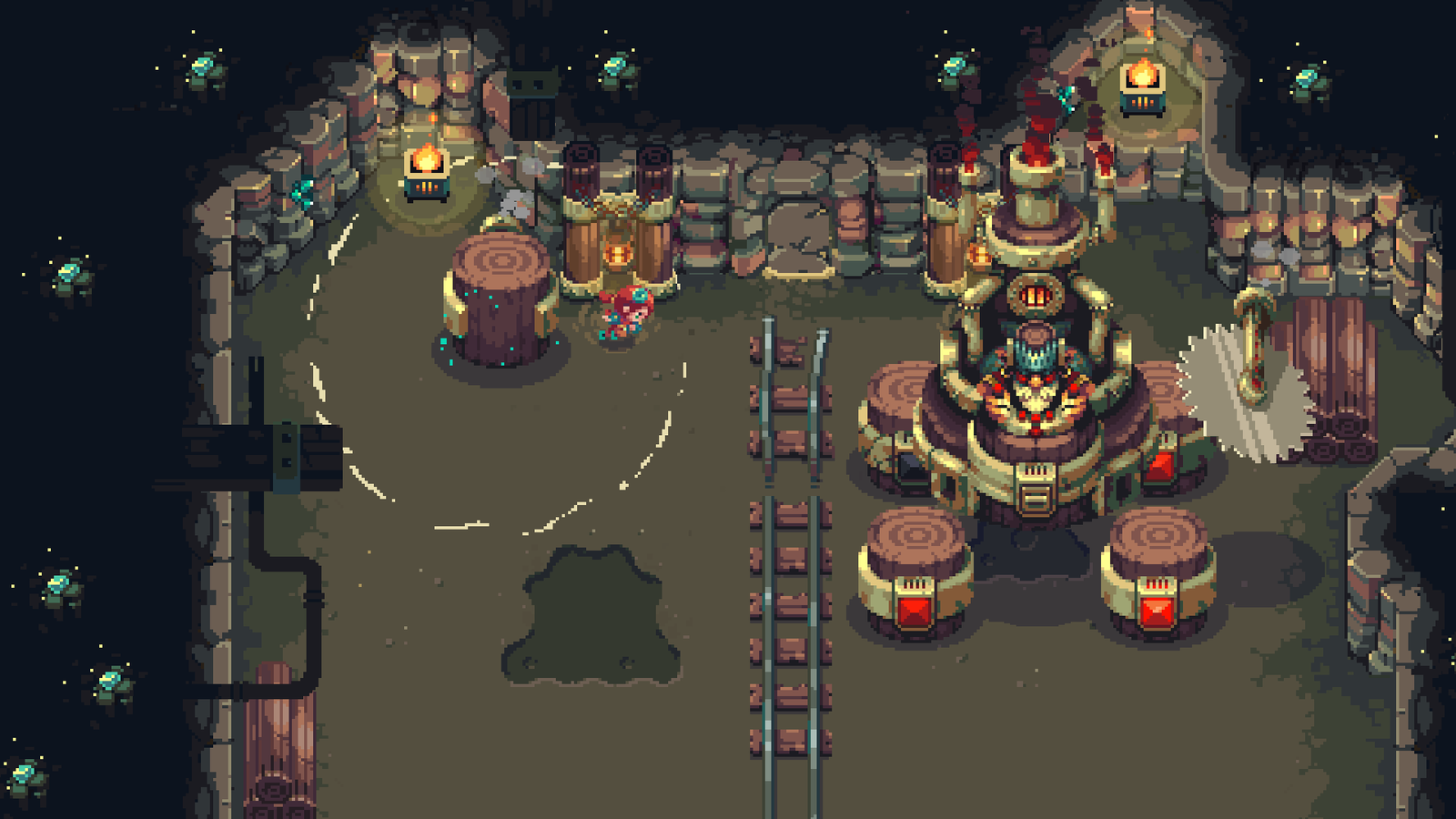 Add Sparklite to your Steam wish list - https://store.steampowered.com/app/943140/Sparklite/
Keep up with everything Merge Games at the following links;
Facebook - https://www.facebook.com/MergeGamesLtd/
Twitter - https://twitter.com/MergeGamesLtd
Web - https://www.mergegames.com/
YouTube - https://www.youtube.com/user/MergeGamesLtd/
Discord - https://discord.gg/merge

Door Kickers: Action Squad rightfully deploys to your consoles, ETA Summer 2019

Bucharest, March 18, 2019 - Publishers KillHouse Games have announced today that Door Kickers: Action Squad, the crazy action side-scroller that pits Law Enforcement against bad guys and unspoken horrors will be launched globally on consoles this summer.
Door Kickers: Action Squad is an old-school, side-scroller with a touch of strategy and tactics on top of the ridiculous SWAT style action. Literally kick the doors down, blast the bad guys and rescue hostages in explosive Single Player and Coop Multiplayer – with Couch play included. Launched in late 2018 on the PC, the game brings the intact experience to consoles but includes extra missions and content for the console release. Yes, PC players will get those goodies too!
Part of the Door Kickers franchise that made Killhouse Games a household name in tactics games (Door Kickers 1 won Rock Paper Shotgun's Best Tactics Game of 2014) the game is co-developed with PixelShard Labs and will be present at GDC next week through the ID@Xbox program with a teaser console version of the game. Hop over to the Microsoft Booth in the lower level of the South Hall and become the undisputable retro hero in some of the most intense scenarios in the game, including Hostage Rescue, Bomb Defusal - and even - gasp - Zombie Invasion.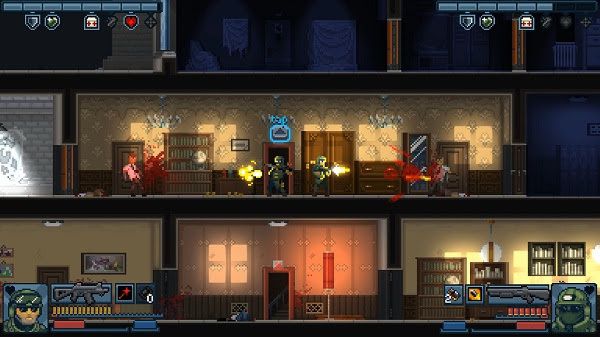 "From day one we designed Action Squad around the old school, shared screen coop experience that we had in our youth and wanted to recreate to maximum effect for our players. It all falls into place so that you will have lots of fun in single player but are always able to bring over a friend and continue playing together, trying tactics and ideas or just improvising on the fly.
And it comes as no surprise that at Gamescom, PAX and wherever we've shown our game - people would come over and urge us to get it out on their consoles. It's a natural fit and the game plays best on a controller." says Dan Dimitrescu, the game designer mastermind @ KillHouse Games and veteran of ancient coop battles circa 1990.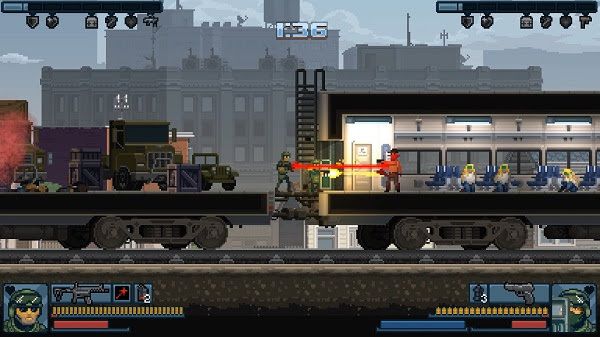 For more information, please visit:
WEBSITE: http://actionsquadgame.com
Steam Page: https://store.steampowered.com/app/686200/Door_Kickers_Action_Squad/
Quirky City Sim 'Buildings Have Feelings Too!' Drops New Trailer, Screens, and More!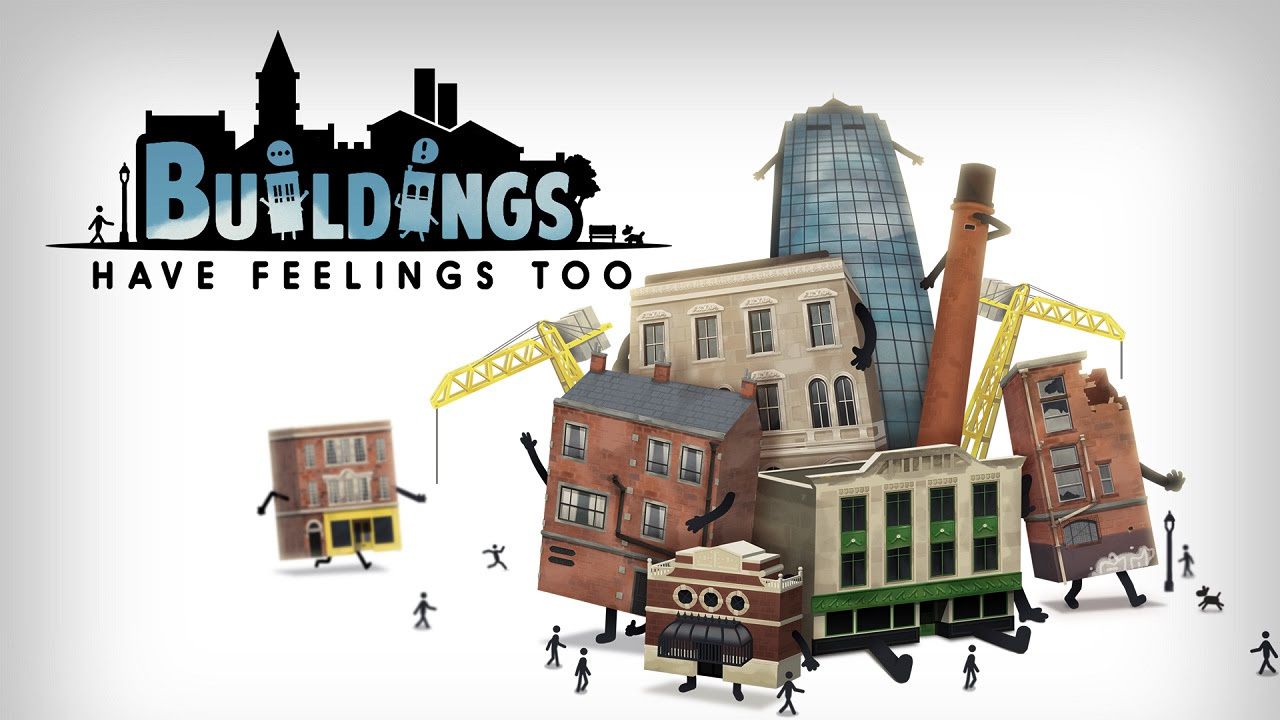 Being made of bricks and mortar doesn't mean you don't have your own things to worry about.
Manchester, UK — Think you know city building games? Think again! Merge Games and indie developer Blackstaff Games introduced the ultra-quirky city-sim, Buildings Have Feelings Too! in 2018 and are proud to be back with new information and a brand new 'second debut' trailer!
Selected as one of Microsoft's highlighted indie titles for GDC 2019 and making its way to Windows, PlayStation 4, Xbox One, and Nintendo Switch in Summer 2019, Buildings Have Feelings Too! brings the city to life and turns its inhabitants into currency. Grow your city to a bustling metropolitan centre with an array of shops, offices, entertainment and amenities, but take care to keep your city thriving or risk losing your buildings being demolished forever. How will you react to the tides of change when your buildings have feelings too?
Imagine a city where buildings can walk and talk to one other. Each one has its own aspirations, hope and fears. Most of the time they're just trying to get along with each other and make it through the day. Buildings Have Feelings Too! is a city management game with character. Players must grow their city while making sure the individual buildings thrive, or risk them being demolished forever.
As time progresses, new industries can be researched and new architectural marvels built. In turn, world events might cause buildings to fail and businesses to go bankrupt! Players must discover new ways to attend to their city's needs. This could involve refurbishing a building or simply grabbing it by the hand and moving it to a nicer part of the neighbourhood.
As players progress they are able to grow their city, allowing for multiple neighbourhoods. Specialist areas, such as busy finance hubs or bustling theatre districts, become available. Additional layered attributes such as electricity supply, noise pollution and transport add more complexity and challenges for players.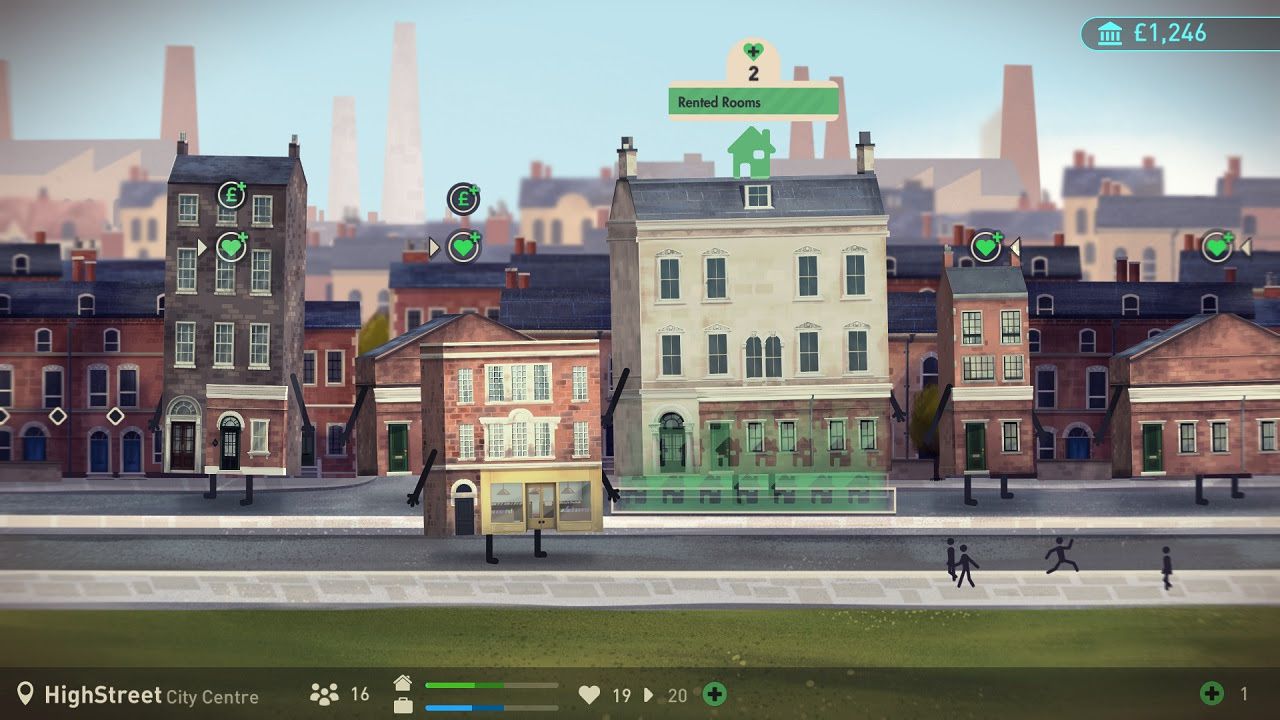 Features
Discover and equip a wide range of businesses from the Victorian era right through to the modern day.
Befriend a range of Buildings, each with their own aspirations, hopes and fears, as they come to grips with the changing world around them.
Customise and rearrange your city's layout by moving buildings and find the perfect combination for your city to grow.
Expand across multiple neighbourhoods of your city, discovering new landmark characters and districts.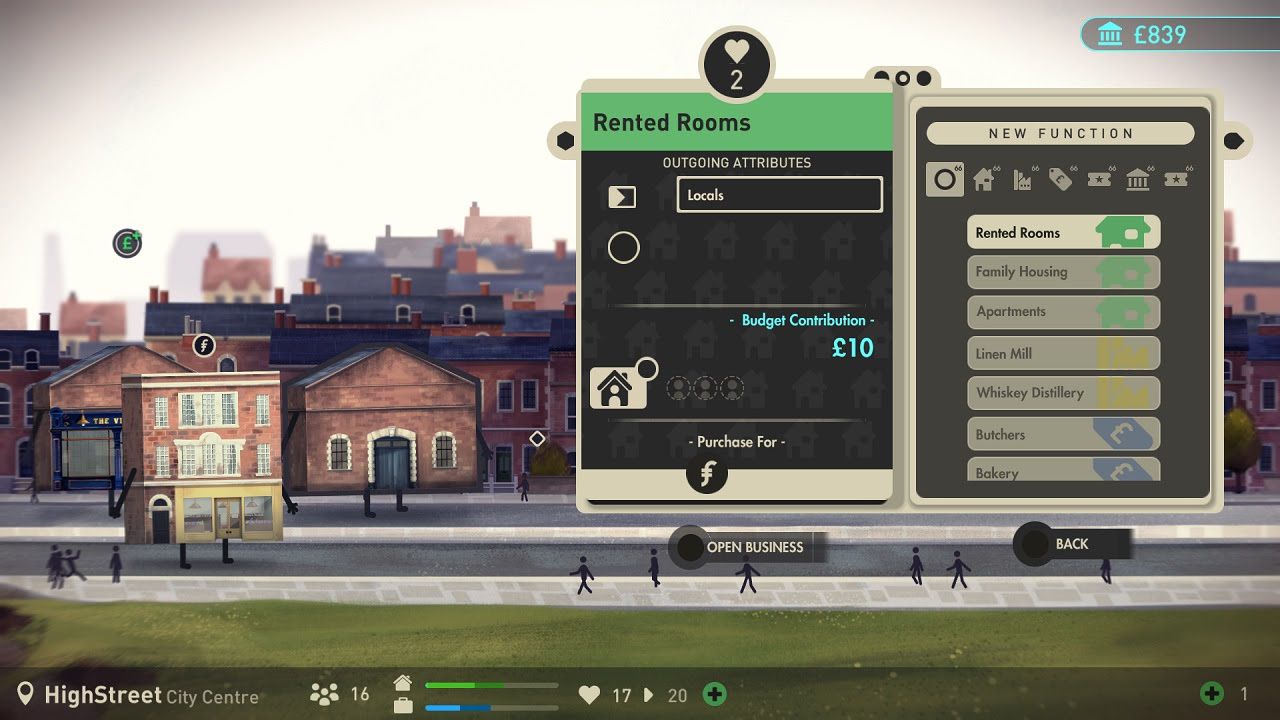 Follow along on;
Facebook - https://www.facebook.com/MergeGamesLtd/
Twitter - https://twitter.com/MergeGamesLtd
Web - https://www.mergegames.com/
YouTube - https://www.youtube.com/user/MergeGamesLtd/
🌼 Stardew Valley 🌼
Stardew Valley's newest resident could be you… on your Android smartphone!

Like that first robin rolling up to your front yard, whipping off his sunglasses and giving you a look like, "You know what's here…", Chucklefish and ConcernedApe are announcing the arrival of spring with the launch of their friendship-and-farming simulator on the Google Play store for Android devices today!
Developer ConcernedApe and publisher Chucklefish's runaway indie hit about Farming, Friendship, and Farmhouses was developed for mobile by London-based Mobile studio The Secret Police and is available for purchase at $7.99 / $7.99 / 8,99 € (please check the Google Play store for regional pricing). Stardew Valley on Android will also be playable in Korean, Italian, French and Turkish at launch, bringing the total supported language count to 10! These languages will also be coming to the iOS version (and consoles) in a future update.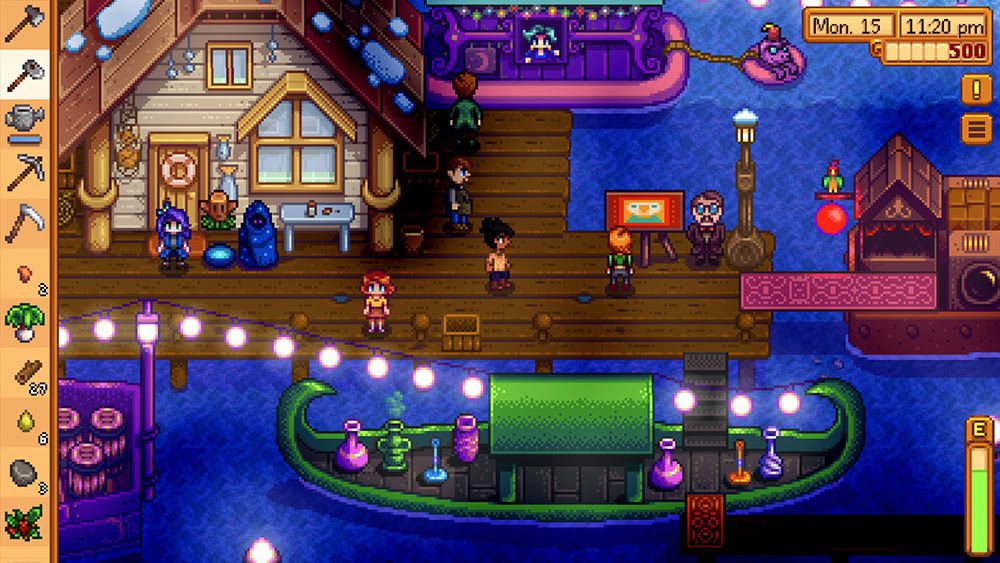 Game Features
Create the farm of your dreams: Turn your overgrown fields into a lively and bountiful farm!
Learn to live off the land: Raise animals, go fishing, tend to crops, craft items, or do it all! The choice is yours...
Become a part of the local community: Pelican Town is home to over 30 residents you can befriend!
Meet someone special: With 12 townsfolk to date, you may even find someone to start a family with!
Explore vast, mysterious caves: Encounter dangerous monsters & valuable treasures deep underground!
Customize: There are hundreds of character & home decoration options to choose from!

New Mobile-Specific Features
Since the iOS launch of Stardew Valley, The Secret Police have added many Mobile quality-of-life improvements and new features to the game including:
Save at any time - even when you close the app!
Pinch-zoom functionality, allowing players to handily zoom in to track down your Junimos or zoom out to get a full view of your farm
New control systems including virtual joystick and invisible joystick options, 'action / attack' button option, improved auto-attack and Joypad adjuster tool with complete customization of your onscreen controls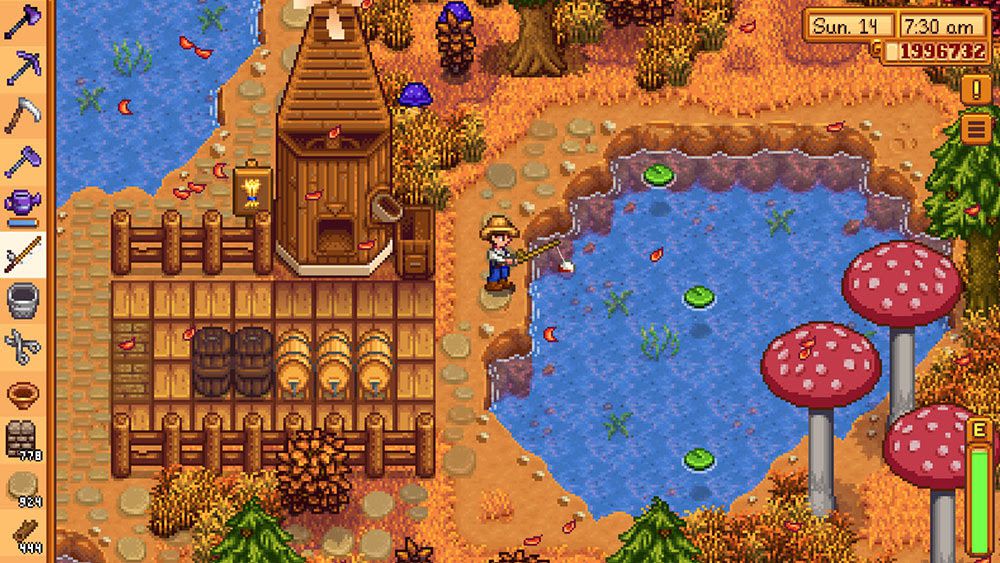 GAME INFO
Title: Stardew Valley
Developer: ConcernedApe
Publisher: Chucklefish
Genre: RPG, Simulation
Platforms: Switch, Windows, Xbox One, PS4, iOS
Release date: Android - March 14th
Splash Damage Founder Paul Wedgwood announces unique PE firm, Supernova Capital LLP; Completes acquisition of Flying Wild Hog, hit developer of Shadow Warrior series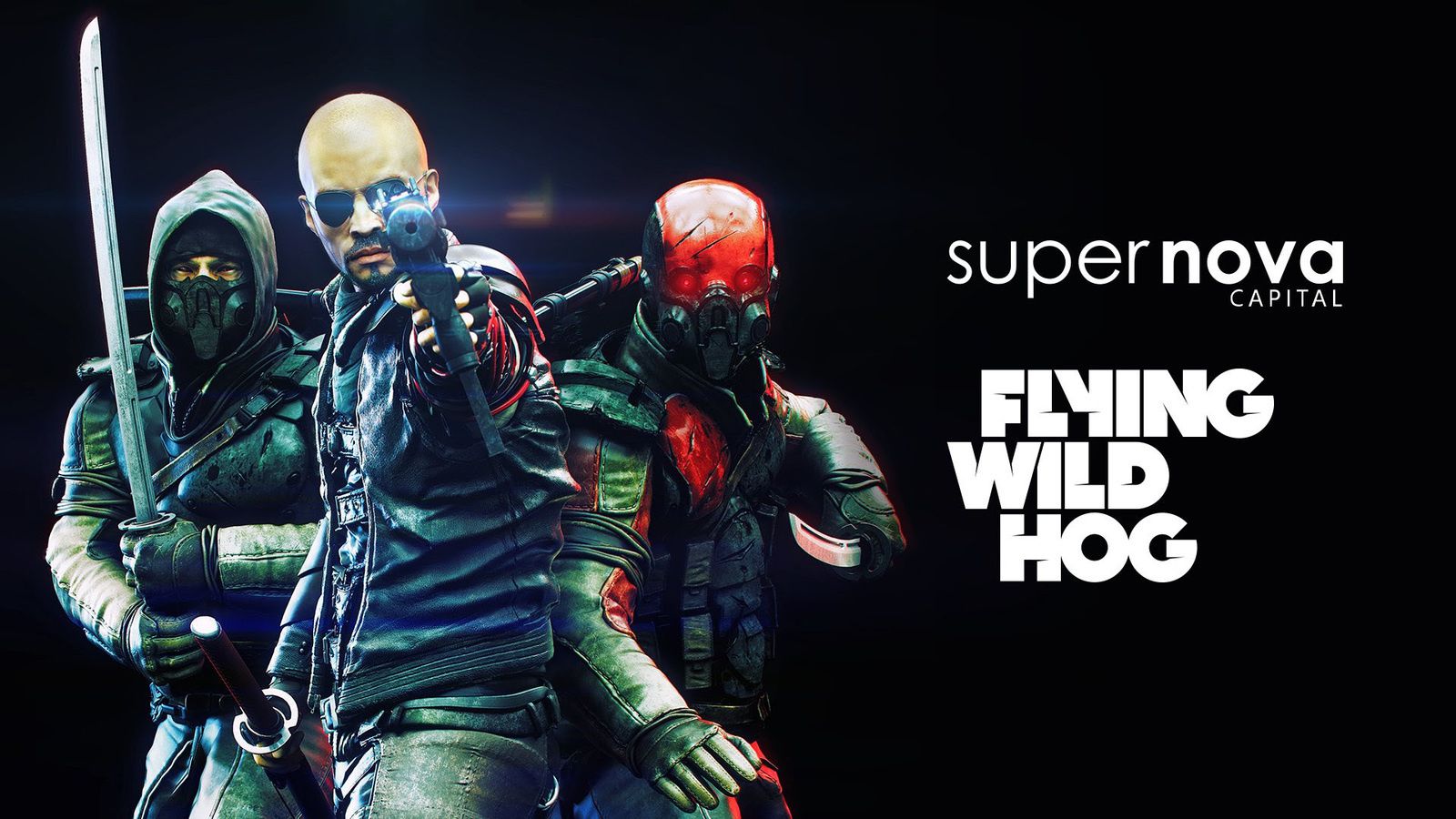 LONDON - Supernova Capital LLP is proud to announce the acquisition of Flying Wild Hog.
Too often in our incredible games industry, our brightest and biggest stars degenerate as they grow, eventually collapsing under the complexity of their own mass, disappointing investors, staff, and fans alike. Despite this all-too-normal fate, Paul Wedgwood and his team transformed Splash Damage from near-bankruptcy and high staff turnover, into one of the UK's happiest and most profitable developers, contributing multiplayer development to eight #1 hits, across the Wolfenstein, Quake, Doom, Batman and Gears of War universes, eventually winning the Sunday Times Top 100 Best Companies award for incredibly high staff morale.
In 2017, Paul Wedgwood sold Splash Damage in a deal worth up to $160m to Hong Kong listed company Leyou. In 2018, after 17 years at the helm, Paul stepped down as CEO of Splash Damage and founded Supernova Capital LLP. Paul Wedgwood noted, "this is a completely new venture, built on the premise of solving one simple problem: founders and CEOs face a significant amount of stress and pressure as the years pass, ultimately trickling down to their staff and fans. We designed Supernova to reignite the passion in struggling star developers by simply caring for them; reducing confusion, decreasing politics, raising productivity, profitability, and dramatically improving morale - essentially fusing their talents with Supernova's proven leadership, so that together, we can create the happiest and healthiest and most profitable studios in our solar system."
To celebrate its launch, Supernova is excited to announce its debut partnership: acclaimed studio Flying Wild Hog, known for its original, fast-paced action titles such as the Shadow Warrior series.
Over nearly a decade of operation, Flying Wild Hog has earned an impressive reputation for itself, not only for its proven seal of quality but for its experienced team's drive to constantly push boundaries and craft original games that turn heads, feeling wholly unique and unexpected. Drawing upon the capital, development experience, and knowledge of the AAA space that Supernova brings to the table, Flying Wild Hog has continued to grow to over 180 staff, opening a third office in Rzeszów, Poland, hiring senior hit-maker talent across the board, and expanding its game portfolio. According to Flying Wild Hog CEO, Michał Szustak, "we don't chase every opportunity. We are looking only for partnerships that ensure further growth and help to realize our ambitions. With Supernova, it feels like we have reconnected with our older, more experienced siblings. They share the same values as us - passion for players, employee happiness, and boundary-pushing creativity. The last 10 years of Hogs' history wasn't always easy but I feel that with Supernova, we can finally focus on the thing we love the most: making awesome games. New owners or not, the Flying Wild Hog you know won't be changing its culture, and we've got some exciting new game announcements to share with you soon!"
The Making of the Gut Wrenching Animated WARSAW Reveal Trailer
Behind the scenes with Human Ark animation studio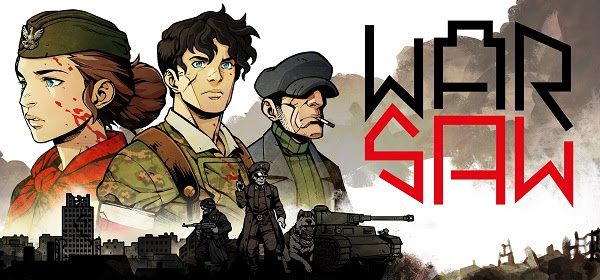 London, UK, gaming company and Pixelated Milk revealed the Darkest Dungeon inspired WARSAW with a haunting and heart stopping trailer. Now, they want to give everyone a behind the scenes look at what it took for the talented team at Human Ark animation studio to bring this gut wrenching trailer to life. You can see the reveal trailer HERE and watch below to see how Human Ark's 'special task force' came together to create the truly emotional WARSAW reveal trailer.
Set during World War 2, gaming company and Pixelated Milk's WARSAW is a beautifully hand-painted tactical role-playing game set in the Nazi-invaded Central European capital city of the same name. Featuring a group of characters coming from all walks of life gathering together to rise up against their oppressor, WARSAW will be arriving in Q3 2019 on Windows, PlayStation 4, and Nintendo Switch.
Developed by the talented team at Pixelated Milk, alongside efforts from publisher gaming company over the past 15 months, WARSAW brings to light Poland's historic 1944 uprising providing an immersive experience of tactical urban warfare. Setting the tone of love, friendship, loyalty, and the invariable struggle against overwhelming odds the haunting teaser trailer, created by animation studio Human Ark with a song performed by acclaimed Polish singer, Brodka is a chilling early look at what's in store for WARSAW.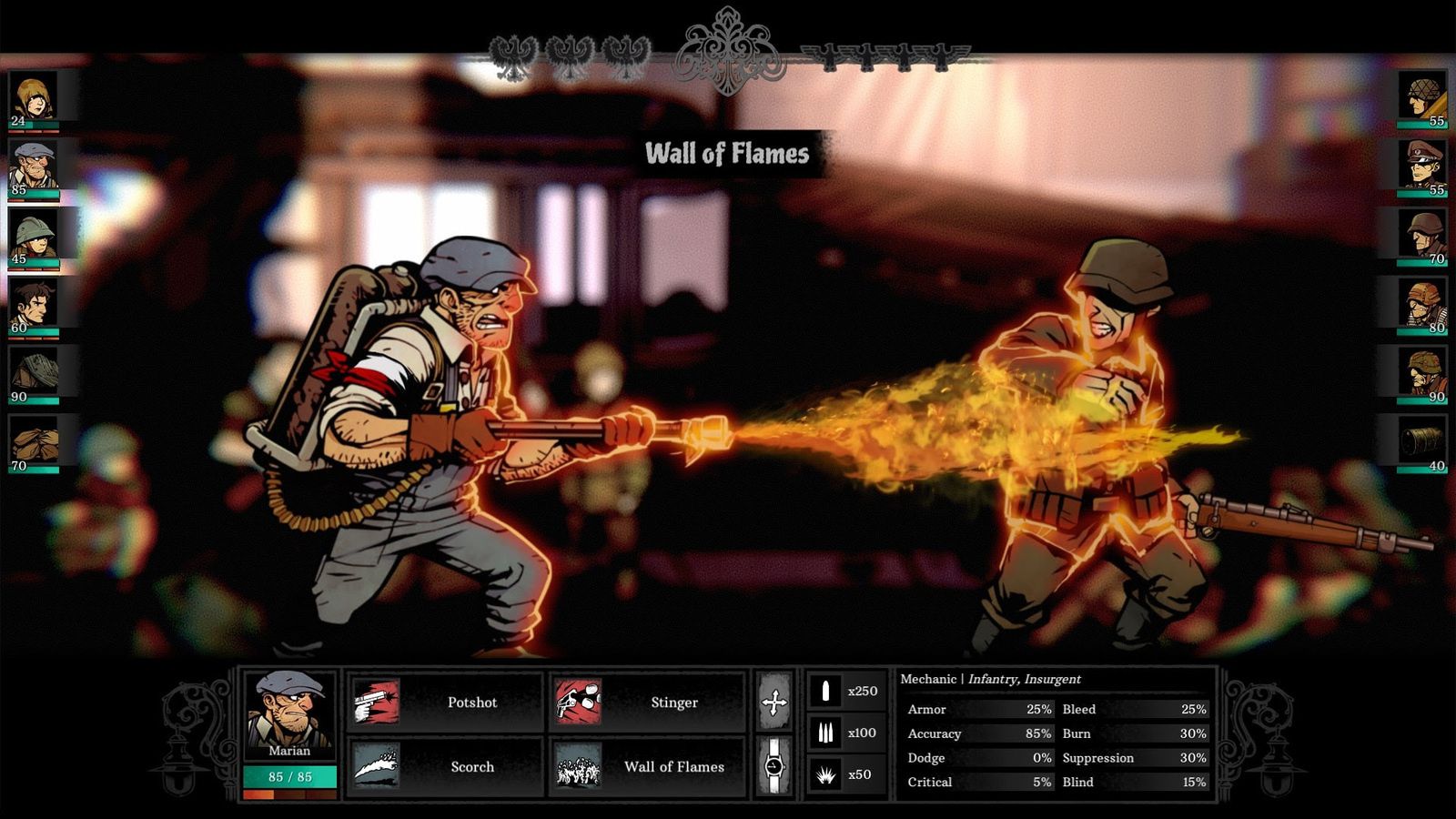 Features:
A mix of tactical RPG with a touch of strategy
Team and equipment management
A deep system of interlocking skills
Flanking, cover, positioning, weapon range and ammo consumption – all need to be taken into account during firefights
A fully realized city to traverse
Leave the safety of your hideout to scout the streets, collect resources, recruit new members, and engage with enemy assailants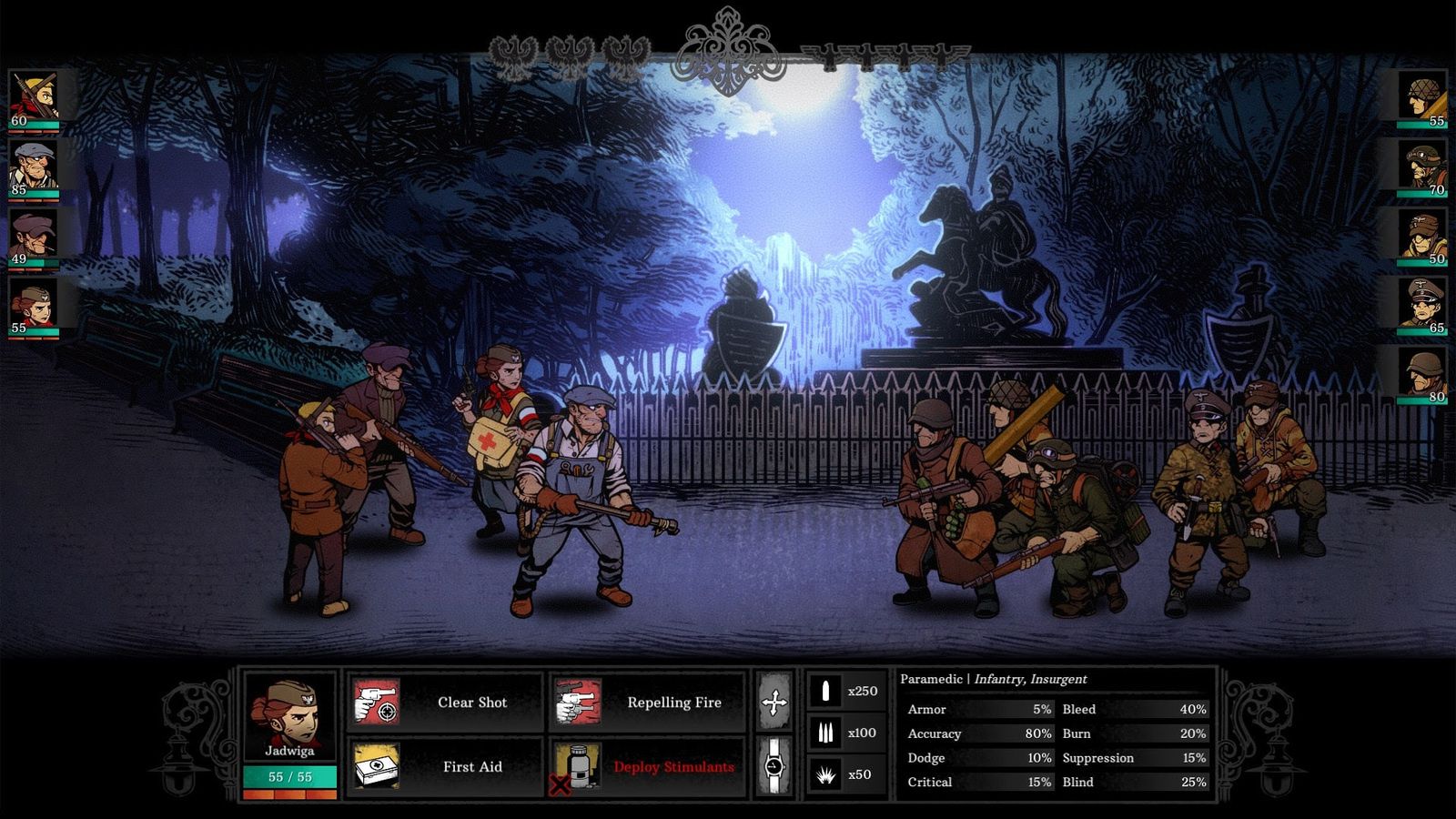 Keep up with WARSAW:
Twitter - @warsawthegame
Facebook - https://www.facebook.com/Warsawthegame
Website - www.warsawthegame.com
Wishlist on Steam - https://store.steampowered.com/app/1026420/WARSAW/
Steampunk Dungeon Crawler Vaporum Coming to Nintendo Switch, PlayStation 4, and Xbox One

Bratislava, Slovakia, Fatbot Games and Merge Games are pleased to announce the unique steampunk dungeon crawler Vaporum is on its way to PlayStation 4, Xbox One, and Nintendo Switch. Arriving April 9th thru 11th, depending on platform, Vaporum is an award-winning grid-based, single-player dungeon crawler game that uses a first-person perspective in an original steampunk setting. The game is inspired by old-school games like Dungeon Master I and II, the Eye of the Beholder series and the more recent Legend of Grimrock I and II.
Prepare to fight - you'll encounter many enemies along your path. Each type has a distinctive set of strengths, weaknesses, and attack and defense mechanisms, so you'll have to employ different tactics to beat them. Choose wisely when equipping yourself with gear; weapons differ from one another not only by damage levels and appearance, but also in terms of their unique bonuses or behaviors.
Use a wide range of skills thanks to the gadget-based RPG system: direct attacks, area attacks, offensive and defensive buffs, etc. But be careful, because while they are powerful, they also drain your energy. Remember that some enemies are immune to certain types of attack, so you will have to figure out the best way to deal with every encounter the game throws at you.
Solve intriguing puzzles and level-wide objectives where you will need to use both your wits and reflexes. While most riddles are contained in a single room, progression objectives can span entire levels, or even multiple ones.
Instead of increasing the abilities of your human character, improve your exoskeleton. Equip yourself with various items and define your own playstyle. Change your loadout at any time to adapt to all kinds of unexpected situations. As your exoskeleton becomes more powerful by absorbing a special substance – fumium – from defeated enemies, you will be able to unlock useful areas of the exo-rig, gaining significant permanent attribute bonuses and passive skills. Simply put – prepare for tonnes of customization.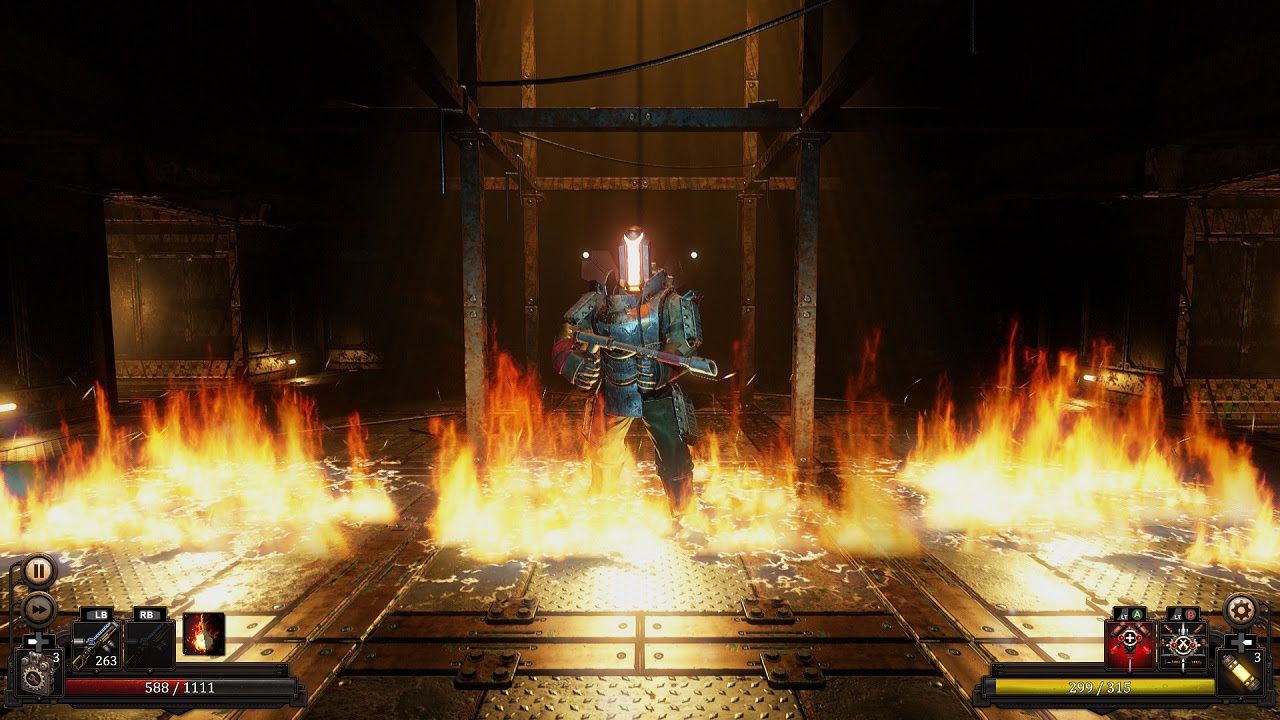 VAPORUM – MAIN FEATURES:
Fight in real time - First-person real-time combat with deadly foes with varied abilities and behaviors
Be tactical - Use various attacks and read your opponents – each enemy has a different set of strengths and weaknesses
Fully voiced main characters - Find out what happened to the inhabitants of the tower with fully voiced phono-diaries kept by the main story's protagonists
Tons of customization options - The gadget-based RPG system allows you to evolve your exoskeleton and define your own playstyle
Absorb fumium from defeated enemies - Unlock additional circuits in your exoskeleton and gain new bonuses and skills
Keep your wits about you - Solve level-wide objectives and puzzles that vary in difficulty
Explore and loot - Look for optional passages filled with additional challenges and rewards
What happened in the mysterious tower? - A storyline full of dark secrets and unexpected twists
Immersive steampunk setting - Beautiful graphics, stunning sound design and an atmosphere that makes you aware of the constant danger lurking around every corner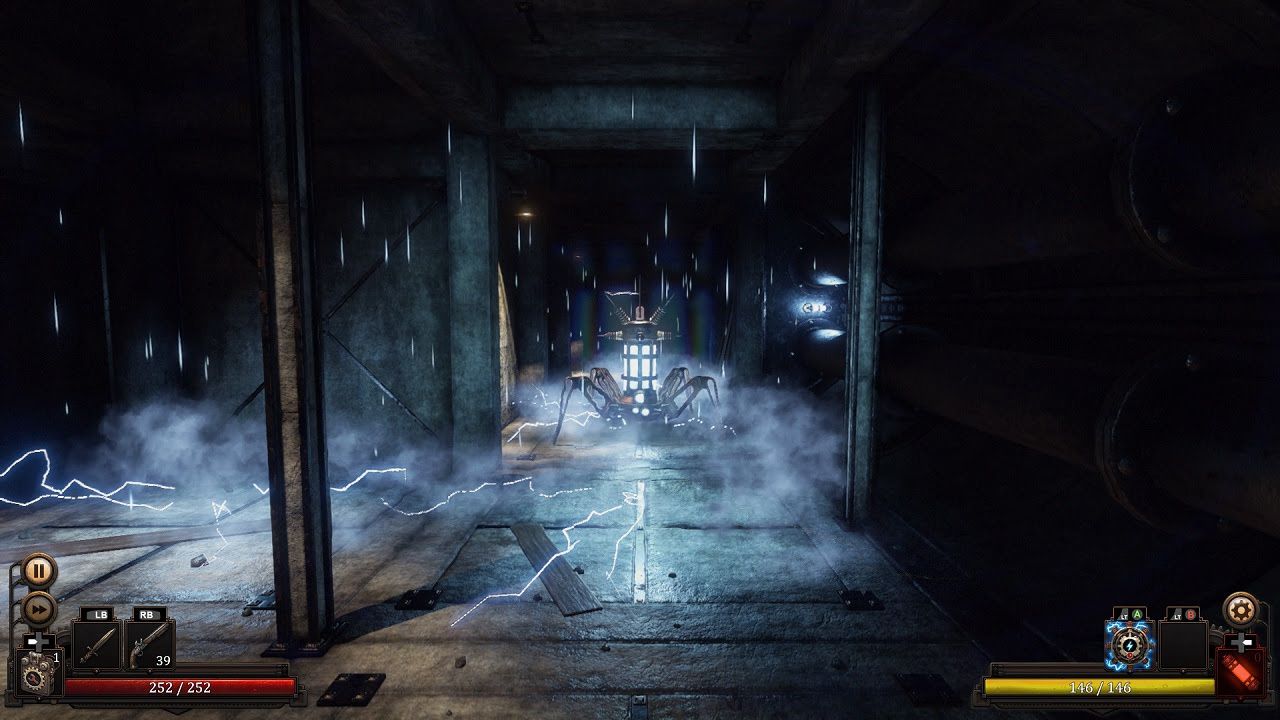 Vaporum will be released on the following dates/ formats:
Nintendo Switch: April 10th, 2019 ($19.99 / €19.99 / £14.99)
Xbox One: April 10th, 2019 ($19.99 / €19.99 / £14.99)
PlayStation 4 EU: April 10th, 2019 (€19.99 / £14.99)
PlayStation 4 NA: April 9th, 2019 ($19.99)
Disgraced Detective Jack Kelly is Back as Beat Cop: Console Edition
Beat Cop arrives on Nintendo Switch, Xbox One, and PlayStation 4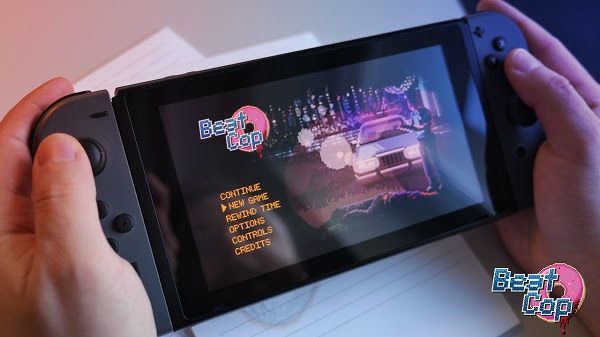 Warsaw, Poland, 11 bit studios is happy to announce that their 80's cop show inspired indie hit, Beat Cop is available now on Nintendo Switch, PlayStation 4, and Xbox One. For the average price of a dozen donuts ($14.99 / €14.99), you can fill the shoes of disgraced detective Jack Kelly on his road to redemption after being framed for murder.
Patrolling the gritty streets of 1980's Brooklyn is no cake walk, and when you're a police officer who has been implicated for a murder you didn't commit, it's even harder. Jack Kelly's on a mission to clear his name in this pixel perfect homage to the cop shows of days gone by, and he can't do it without your help.
Solve puzzling problems on the roughest of streets, help the local community, deal with dangerous mobsters and gangsters, be the good cop or take the odd bribe on the side, and finally, solve the mystery of a murder you've been framed for.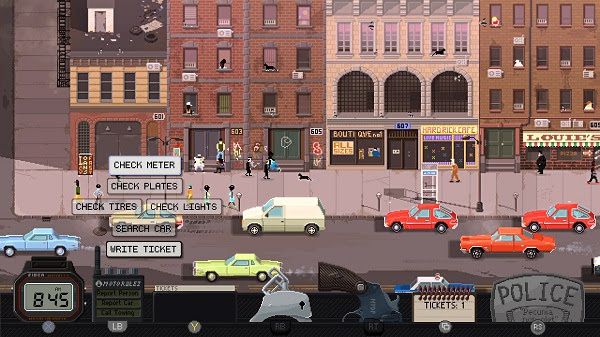 Features:
Retro pixel art experience with a non-linear story and multiple endings
The pure essence of '80s cop shows
Mature *ahem* humor
Laying down the law, one ticket at a time

Originally developed for PC by the indie team at Pixel Crow and published by 11 bit studios, Beat Cop: Console Edition has been brought to life by the sweet, huggable team at Crunching Koalas.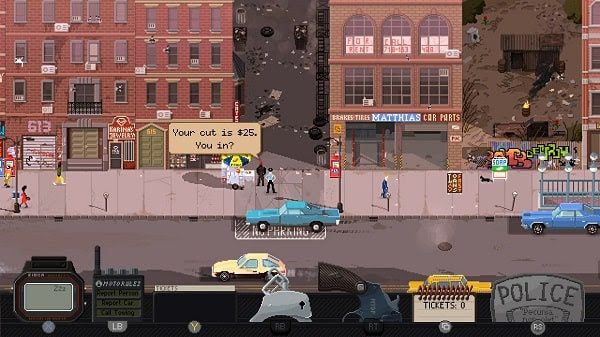 More at:
https://www.facebook.com/beatcopgame
http://beatcopgame.com/
https://twitter.com/pxcrow
https://twitter.com/11bitstudios
Les annonces proviennes de communiqués de presse.