Annonces Jeux vidéo de la semaine du 25 avril 2019
25
avr.
2019
The Game Backer présente son nouveau projet Haven.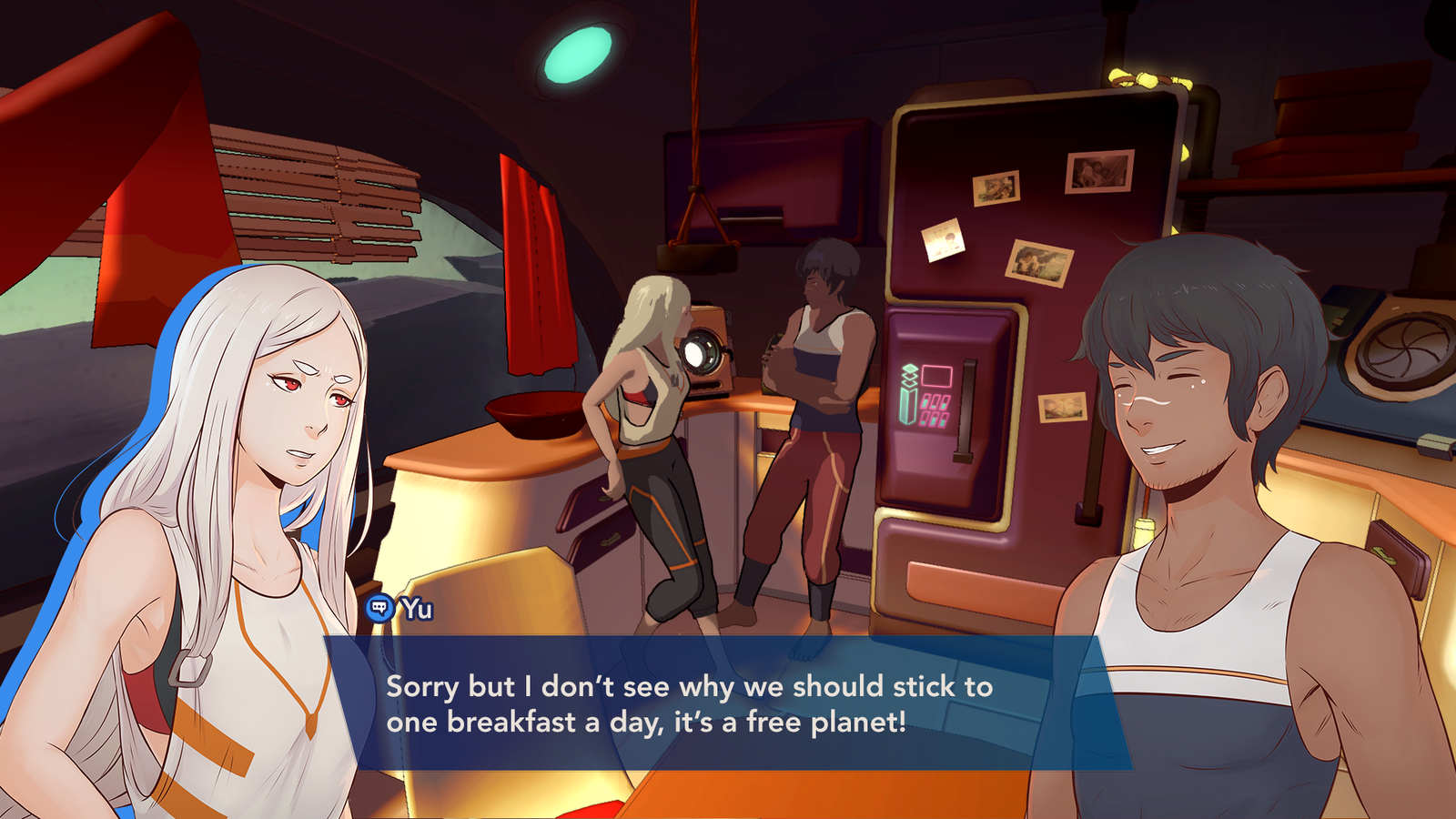 Tendez l'oreille et découvrez la magnifique bande originale de A Plague Tale: Innocence dans une nouvelle vidéo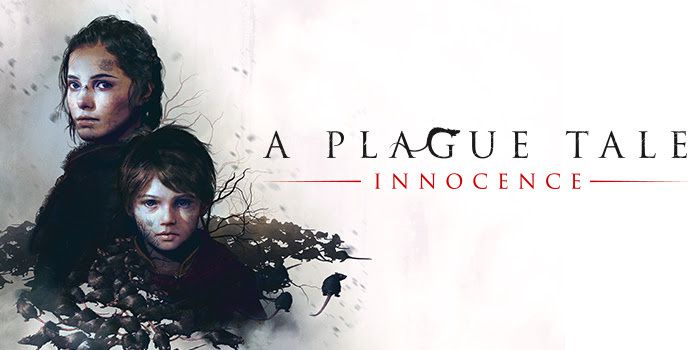 Toutes les belles histoires méritent de belles musiques. Le 14 Mai prochain sur PS4, Xbox One et PC, A Plague Tale: Innocence contera le récit déchirant d'Amicia et de son petit frère Hugo, livrés à eux-mêmes au cœur des heures les plus sombres de l'Histoire. Pour parfaire ce conte, Olivier Derivière, le célèbre compositeur des musiques de Vampyr, Assassin's Creed IV: Black Flag - Freedom Cry, Remember Me, ou encore Alone In The Dark, orchestre l'extraordinaire bande originale de A Plague Tale: Innocence, alliant thématiques sombres à ses instruments caractéristiques pour créer une expérience inoubliable.
Deux des musiques du jeu sont dévoilées dans la vidéo d'aujourd'hui. Celle-ci met également en avant le talent d'Olivier Ponsonnet, Directeur Artistique du jeu, au cours d'un speed painting d'Amicia. Olivier Ponsonnet avait déjà détaillé dans notre websérie son approche sur le design et la retranscription de l'univers sombre du 14éme siècle Français - la peste, la mort, les rats.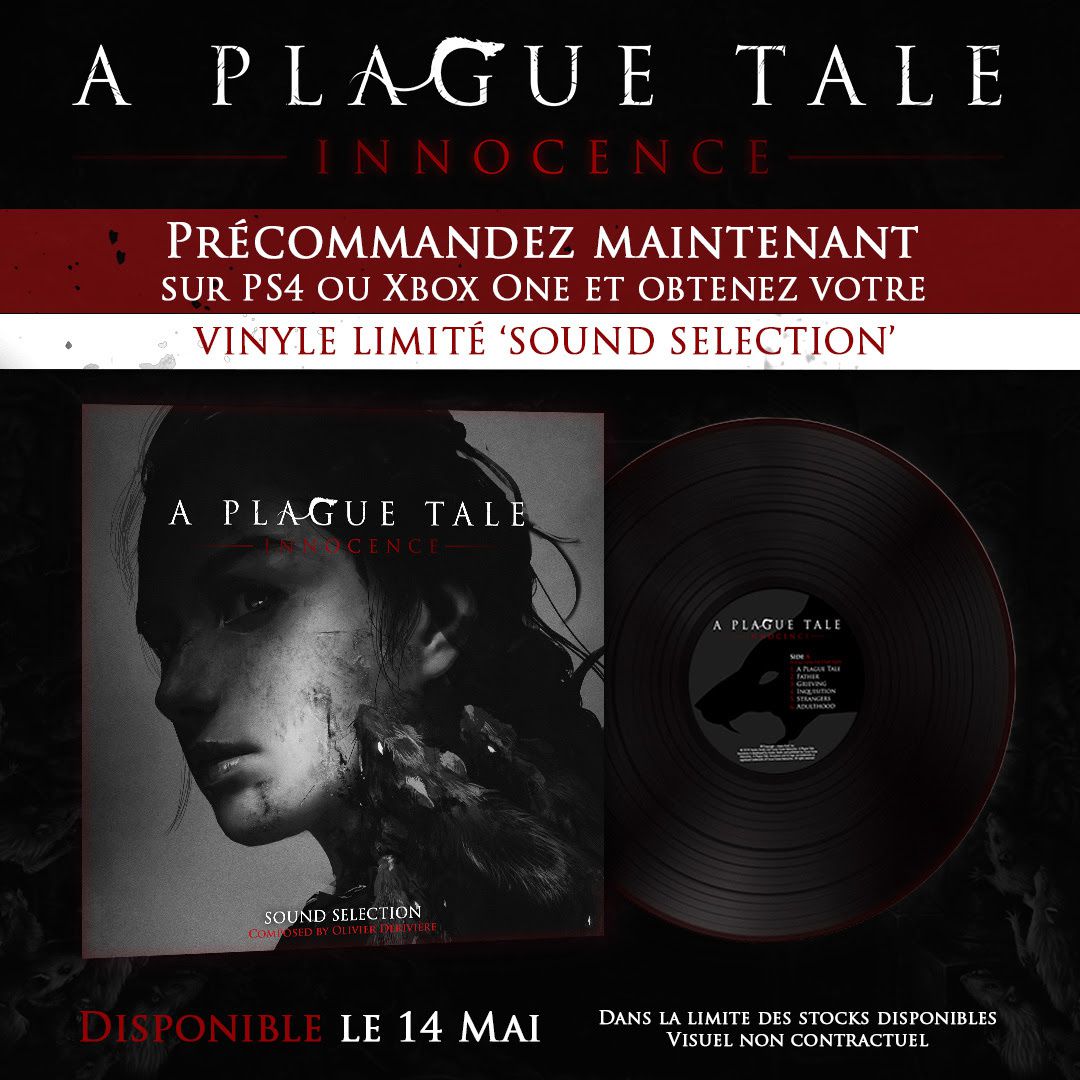 About the game
Développé pour PlayStation 4, Xbox One et PC par le studio Asobo, A Plague Tale : Innocence offrira une aventure soutenue par un scénario original et un gameplay mêlant action, aventure et phases d'infiltration. Suivez notre héroïne Amicia et son jeune frère Hugo, tous deux orphelins et pourchassés par la terrible Inquisition. Nos jeunes héros vont tenter cependant de survivre à un danger encore plus terrible : des hordes surnaturelles et mortelles de rats qui accompagnent la grande peste qui s'est abattue dans les villes et les campagnes… Key Features
- Un scénario original mettant en scène deux orphelins pourchassés par l'Inquisition.

- Un gameplay mêlant action, aventure et phases d'infiltration.

- Survivez à un grand danger : des hordes surnaturelles et mortelles de rats qui accompagnent la grande peste

Développeur :
Asobo Studio
Éditeur :
Focus Home Interactive
Plateformes :
PC, Playstation 4, Xbox One
Genre :
Action/Aventure
Date de sortie :
14/05/2019
World War Z est disponible sur PlayStation 4, Xbox One et PC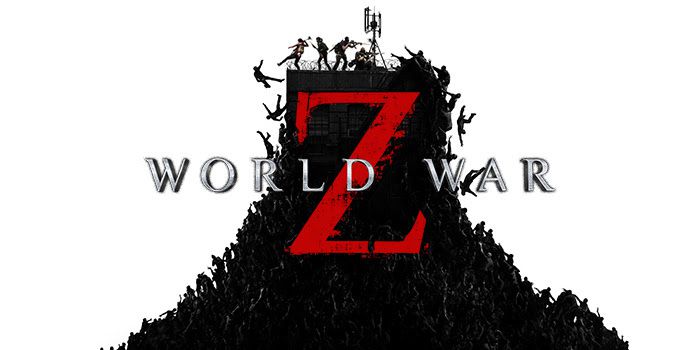 Survivez aux hordes de zombies aidé de vos amis dans le nouveau shooter coopératif inspiré du blockbuster de Parmamount Pictures.
Saber Interactive et Focus Home Interactive lancent aujourd'hui World War Z, le shooter coopératif tant attendu inspiré du film blockbuster de Paramount Pictures. Le jeu est disponible sur PlayStation 4 et Xbox One à 39,99€ et en digital sur PC via l'Epic Games Store à 34,99€. Rythmé par la reprise de « War » du groupe Black Stone Cherry, redécouvrez le Launch Trailer et un aperçu explosif des vagues de zombies qui vous attendent dans World War Z !
Le moteur de Saber Interactive, le Swarm Engine™, vous permet d'affronter des hordes de centaines de zombies à la fois, capables de bouger en horde de façon collective mais aussi de se détacher du groupe et attaquer individuellement le joueur. Les joueurs doivent combiner leurs talents et les 6 classes disponibles pour survivre, à l'aide de nombreuses armes mortelles, explosifs, tourelles de défense, pièges et barricades pour endiguer les vagues de zombies qui déferlent inlassablement. Survivez à d'intenses campagnes à travers le monde en coopérant avec jusqu'à 3 amis et affrontez aussi bien les morts que les vivants dans le mode PvPvZ (Players vs Players vs Zombies).
World War Z est désormais disponible sur PlayStation 4, Xbox One, ainsi que sur PC via l'Epic Games Store. Pour plus d'informations, visitez le site officiel et suivez-nous sur les pages Facebook, Twitter et Instagram officielles.
Développeur :
Saber Interactive
Éditeur :
Mad Dog Games
Plateformes :
PlayStation 4, Xbox One, PC
Genre :
TPS
Date de sortie :
16 avril 2019
About the game
OUTLIVE THE DEAD L'Humanité est au bord de l'extinction - de New York à Moscou, en passant par Jérusalem et Tokyo, l'apocalypse zombie se répand aux quatre coins de la planète. Alors que la fin du monde semble inévitable, unissez vos forces jusqu'à 4 joueurs pour survivre aux gigantesques hordes de zombies, dans un jeu de tir coopératif palpitant. Basé sur le film blockbuster de Paramount Picture, World War Z met en scènes les histoires de personnages inédits embarqués dans des scènes d'action à couper le souffle. Massacrez des hordes de centaines de zombies - Affrontez des hordes de centaines de zombies, ramenées à la vie par le moteur de Saber Interactive, le Swarm Engine. Campagnes scénarisées coopératives - Suivez la lutte de différents groupes de survivants dans cet univers apocalyptique et découvrez leur histoire. Modes Joueurs vs Joueurs vs Zombies – Défiez d'autres joueurs en plus des hordes de zombies dans des modes de jeu explosifs. Customisez armes et classes de personnages – Choisissez et personnalisez six classes jouables Key Features
- Massacrez des hordes de centaines de zombies - Affrontez des hordes de centaines de zombies, ramenées à la vie par le moteur de Saber Interactive, le Swarm Engine.

- Campagnes scénarisées coopératives - Suivez la lutte de différents groupes de survivants dans cet univers apocalyptique et découvrez leur histoire.

- Modes Joueurs vs Joueurs vs Zombies – Défiez d'autres joueurs en plus des hordes de zombies dans des modes de jeu explosifs.

- Customisez armes et classes de personnages – Choisissez et personnalisez six classes jouables
Funcom Releases Treasures of Turan DLC and Season Pass for Conan Exiles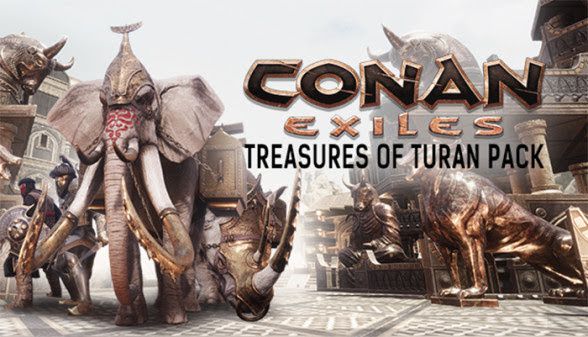 Funcom releases Treasures of Turan DLC and Season Pass for Conan Exiles
Treasures of Turan DLC introduces opulent new buildings, glittering statues, new pet skins, and more - Season Pass introduced, containing four core DLCs to release in 2019 expanding the game even further
OSLO, Norway – April 15th, 2019 – The riches of the eastern kingdom of Turan have arrived in Conan Exiles, Funcom's open world survival game set in the brutal world of Conan the Barbarian. Available now on PC and PlayStation 4, and releasing soon on Xbox One, the new DLC introduces the opulent gilded palaces of Turanian culture to the savage Exiled Lands. In addition to more building styles, players will also find new armors and weapons, new warpaints, new placeables such as glittering statues and standing lamps, and two new pack animal pets: the richly adorned caravan Rhino and elephant.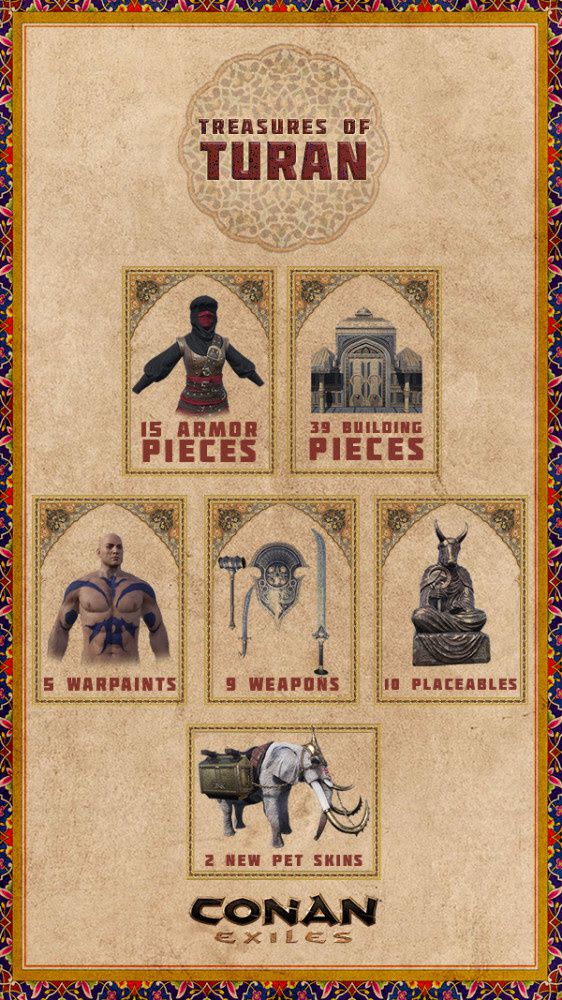 Funcom today also launched a Season Pass for Conan Exiles, promising four core DLCs to come in 2019. This includes the now available Treasures of Turan plus three more DLCs to be released throughout the year: Riders of Hyboria, Blood and Sand, and Mysteries of Acheron. The Season Pass is now available for purchase on PC and PlayStation 4, with Xbox One to follow soon.
Since releasing into Early Access in January 2017, Conan Exiles has grown in significantly in scope. Two entirely new landmasses have been added, the frozen north and the eastern jungle, and dozens of updates have been released introducing new content and features including climbing, a new combat system, farming, traps, new dungeons, and much more. Today, Conan Exiles is one of the most elaborate games in its genre and the development team continues to put out new updates and DLCs.
Conan Exiles is available on PC, Xbox One, and PlayStation 4.
NEW VIDEO: The Command & Conquer veterans at Petroglyph go in-depth on the gameplay in Conan Unconquered - Conan Unconquered releases on PC on May 30th, 2019
OSLO, Norway – April 12th, 2019 – Conan Unconquered is now less than 50 days away from launch! The real-time survival strategy game developed by the Command & Conquer veterans at Petroglyph and published by Funcom will crush its way onto the PC platform on May 30th. Today, Funcom and Petroglyph are releasing a brand-new video that goes in-depth on the gameplay in Conan Unconquered, with key developers explaining how the game is played and just what it takes to withstand the invading hordes.
Conan Unconquered is a fast-paced strategy game where players face wave after wave of enemies in ever-increasing numbers and difficulty. To withstand the savage hordes players must build an unconquerable stronghold and put up walls and other defensive measures to avoid utter destruction. While the game can be played entirely in single-player, two players can also play together online to build a shared stronghold while fending off the enemy hordes allowing for a unique, cooperative multiplayer experience.
Jotun and Fenrir and Gullveig, OH MY! - Eternity: The Last Unicorn is Out This Week on Xbox One

Available now on PC and PS4, and April 16th on Xbox One
Prague, Czech Republic, April 15th, 2019 -- Get ready to strike out on the hunt for Elven immortality, because Eternity: The Last Unicorn lands on Xbox One tomorrow - Tuesday, April 16th - courtesy of 1C Entertainment and Void Studios. Available for $19.99 USD / 19,99 EUR, there's still time to pre-order before launch has you diving into this old-school, Nordic adventure.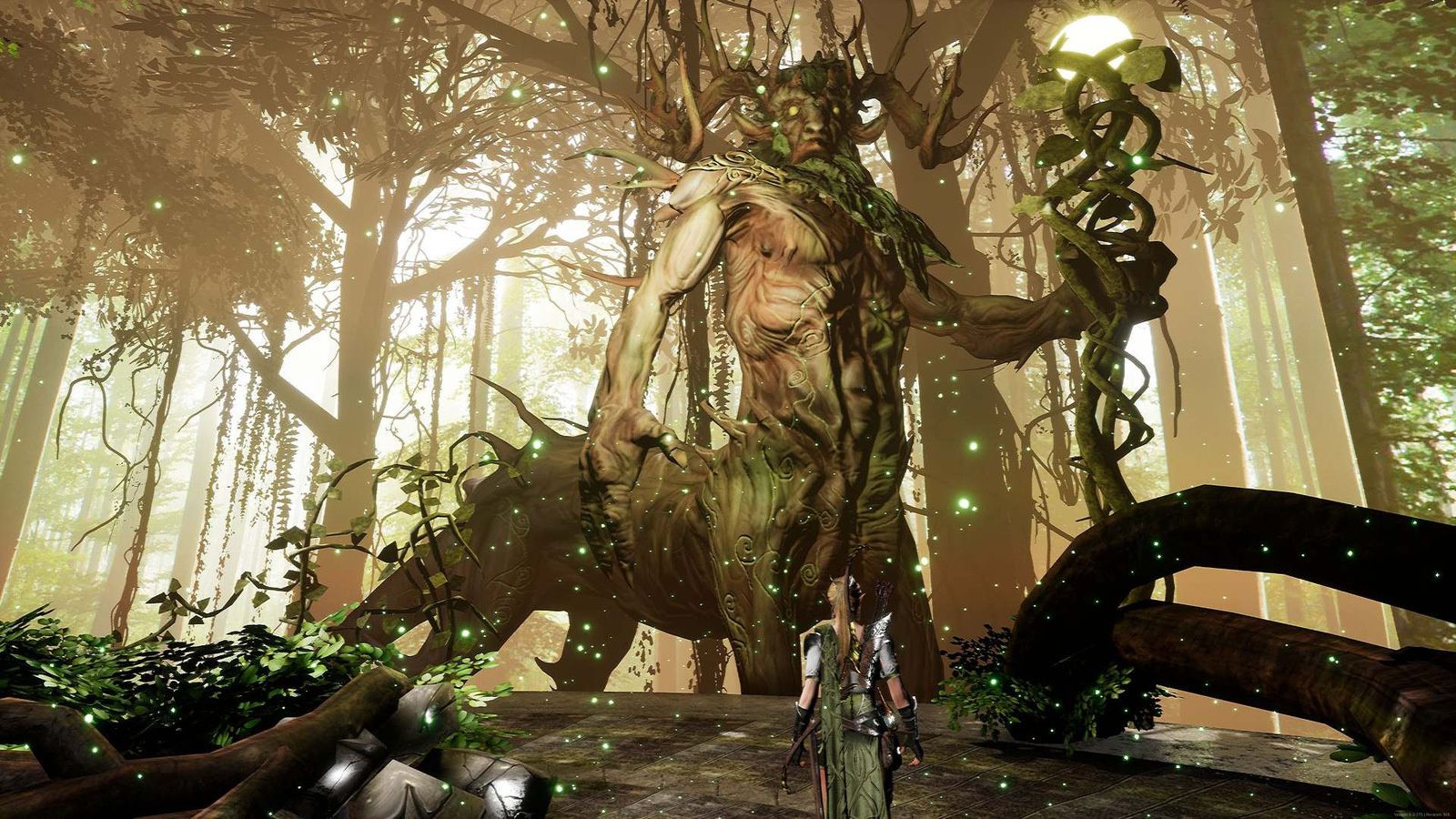 Embracing action-RPG mechanics of yore like its fixed camera perspective, and mixing in deep skill and weapon progression spurred on by player exploration, Eternity: The Last Unicorn encourages players to lose themselves in the land of Alfheim. Drawing upon rich, Nordic folklore, from gods and mythology, to fearsomely iconic creatures like Jökul the Jotun and Gullveig the Witch, this is the perfect excuse to brush up on your rune readings!
Over the course of your journey, you'll search for the last unicorn, a wondrous creature that has been cursed, putting the long-standing immortality of the elven people at risk. Taking up arms as two unique characters - Aurehen, the young elf and Bior, the fierce viking - the future of elven society rests on your shoulders as you seek to lift this curse. Take up your bow or shield, wrap yourself in a cloak of nostalgia, and get ready to strike out into the untamed wilds!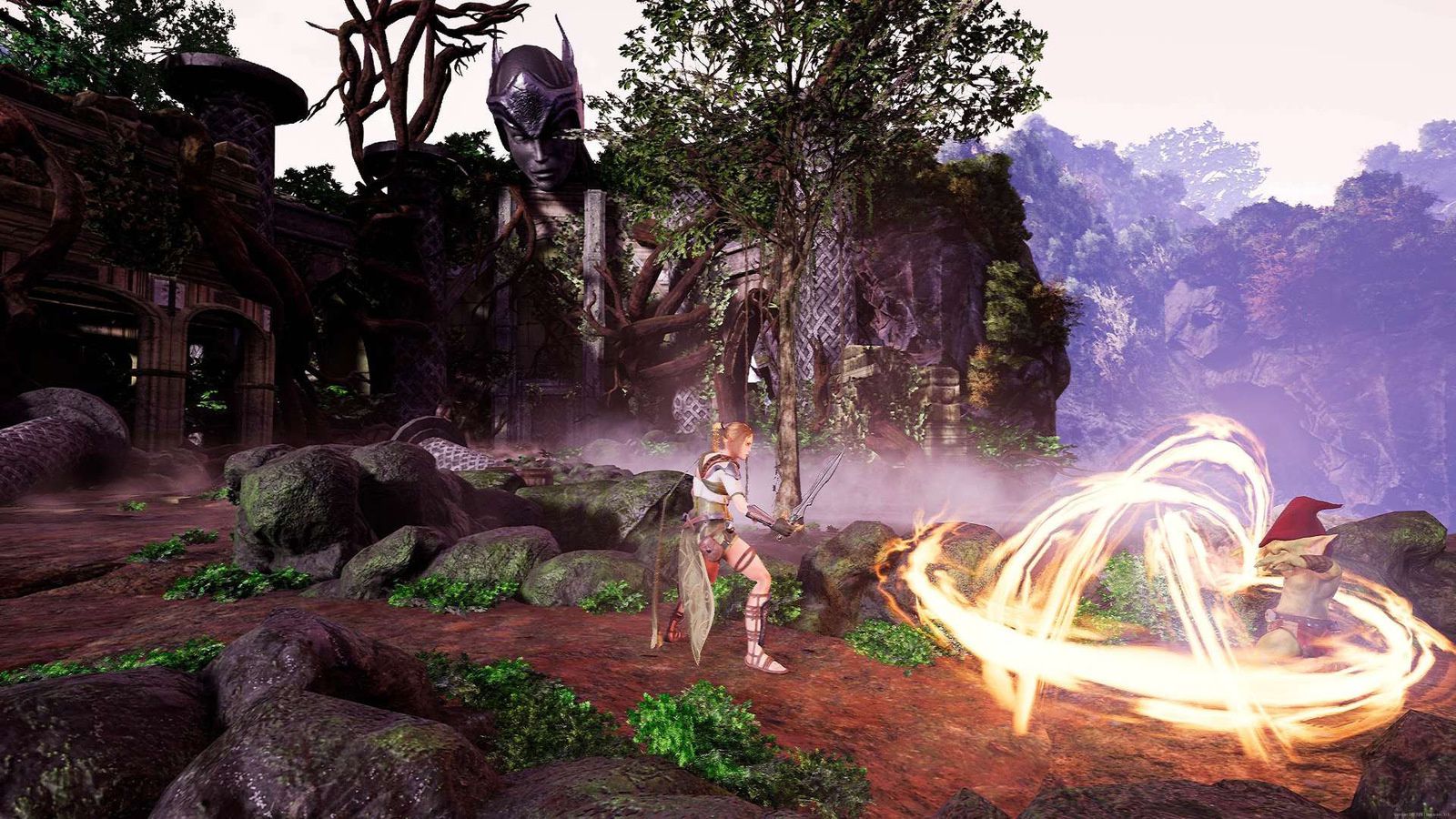 Key Features:
Two playable characters: The young elf, Aurehen, and the Viking, Bior - each with a unique backstory and character abilities.
Over 12 hours of deep action-RPG gameplay to explore Fixed camera system reminiscent of old-school RPGs Skill, weapon, and ability progression tied into exploration and character growth
Explore the large and beautiful realm of Vanaheim, a universe and culture inspired by Nordic folklore
An original soundtrack built to convey both the Nordic and fantastical themes of Eternity
Experience firsthand the kindness and wrath of the Gods of Nordic Mythology
Unleash your Death Punch! One Finger Death Punch 2 Now on Sale!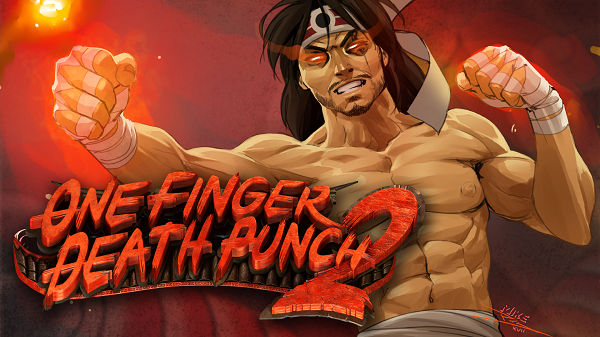 April 15, 2019 - One Finger Death Punch 2 is NOW available on Steam for only $7.99 USD! Not only is it the fastest brawler ever made (we're not kidding), One Finger Death Punch 2 now comes with Twitch integration that pits the chat against the Streamer!
People in the chat can type commands to become enemies in the game. If they land a hit on the player the chat scores a point. It's very cool to become a boss in the game and lay the beat down on the Twitch host. Can you survive your own chat room? Bring them on!
The world's fastest brawler is back. Experience cinematic kung-fu in the most epic stickman fighter ever made. Staying true to the original, you play with only two buttons. Every press matters, so don't button mash! You're surrounded, outnumbered and have to use any weapon you can get your hands on to dismantle your opponents in a flurry of kung-fu! The game feature experimental gameplay and a unique two-button combat mechanic, there's nothing else like it!
It is time to get your kung-fu on!
Go to Bullet Hell on April 18th - HELL IS OTHER DEMONS to Launch on PC, Mac and Nintendo Switch


San Francisco (April 12th, 2019) - Demons? Heavy armaments? Synthwave? Welcome to hell, which also conveniently doubles as a fast-paced bullet hell platformer! Hell is Other Demons, developed by Cuddle Monster Games and published by Kongregate, officially launches on PC + Mac (via Kartridge), and Nintendo Switch on April 18th, 2019, with a Steam launch following on May 20th. Get ready to put your reflexes and arcade shooting to the test!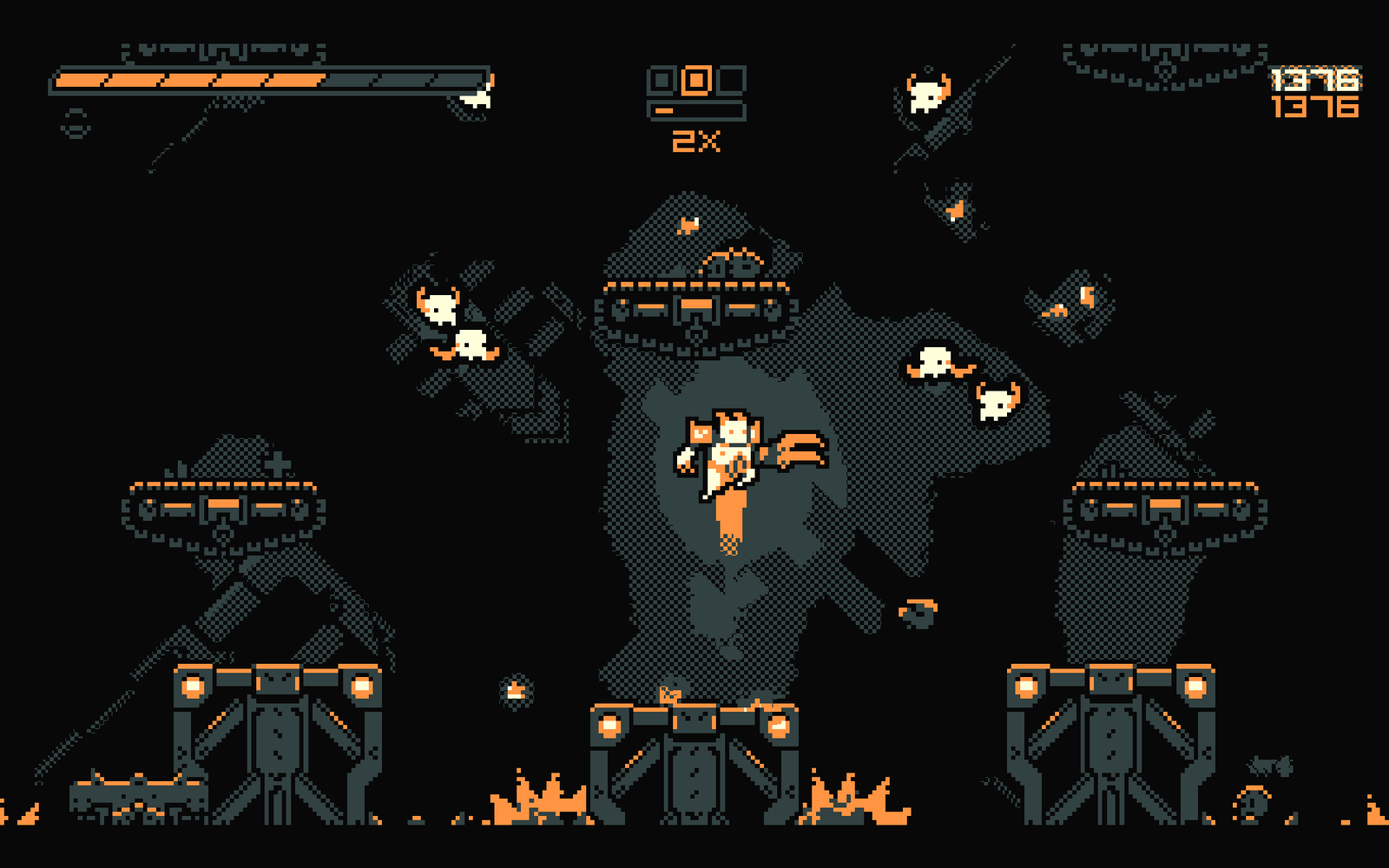 The concept here is nice and simple. You're a demon. You don't like other demons. Too bad hell is full of them. Grab the closest rocket launcher, sword, or laser gun and fight your way through the hellish masses. All of this is tied together with an instantly-striking aesthetic, mixing chunky pixels with bold color schemes to ensure you always know exactly what you're dealing with, even if it's a giant, saw-wielding skeleton bearing down on you.
Hell is Other Demons features an extensive campaign and upgrade system that will test your mettle against hordes of bullet fodder and giant, over-the-top bosses, as well as an endless cycle of demonic invasion in the procedurally generated Arcade Mode. The name of the game here is speed and precision, as you achieve that satisfying, zen-like state of being, air-dodging and weaving through more pixelated bullets than you can shake a floating skull at.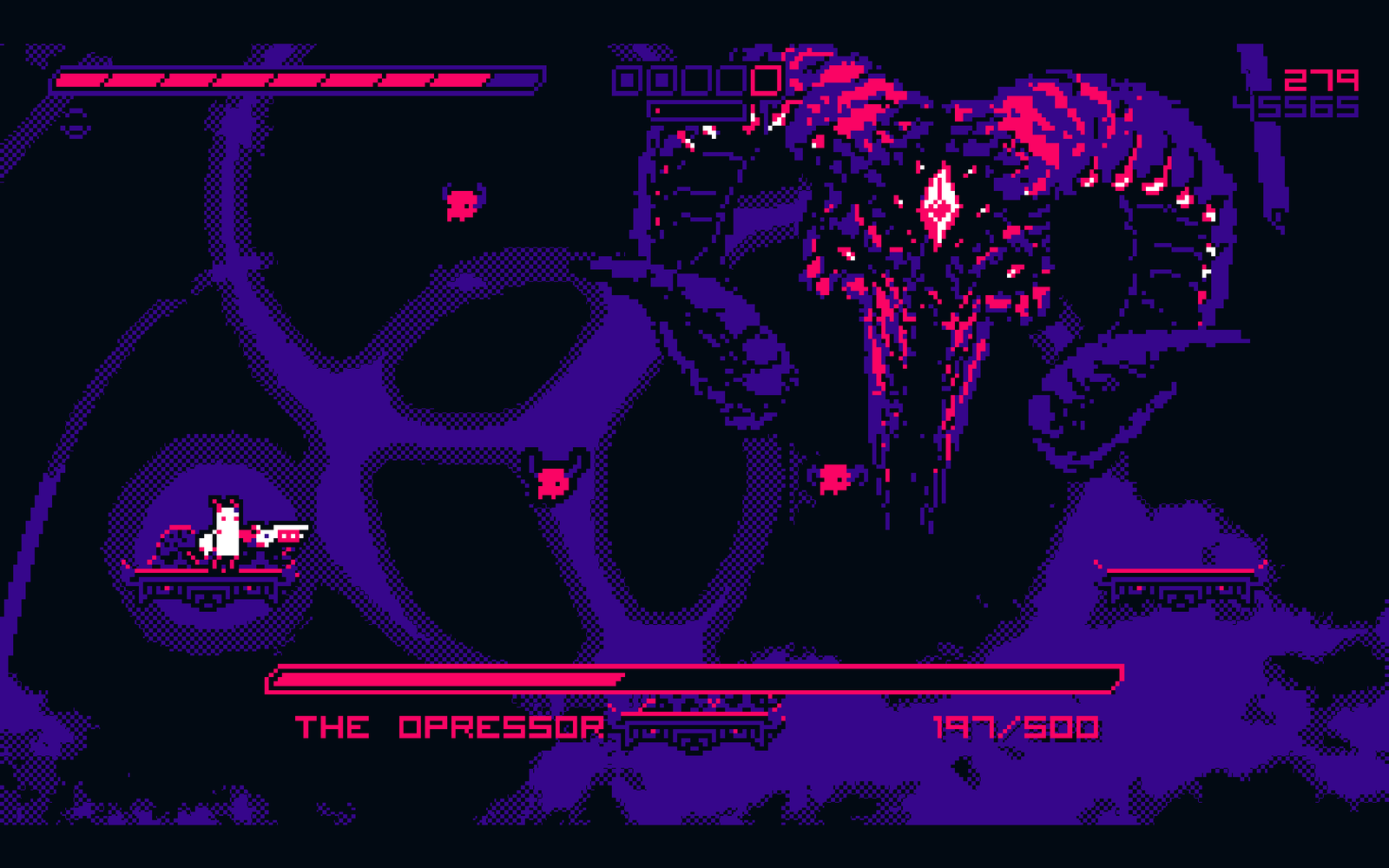 Couple this with a thumping synthwave soundtrack by Rémi Gallego (The Algorithm) and deliciously retro sound design by Magnus Pålsson (VVVVVV), and Hell is Other Demons will transport you into the bowels of hell. But like, with more bleeps and bloops.
Hell is Other Demons launches on April 18, 2019, with availability on PC and Mac (Kartridge), as well as Nintendo Switch. The game will then launch on Steam on May 20, 2019. Can't wait for your own personal trip to hell? Air-dash over to the game's website, follow its development on Twitter, and follow Kongregate on Twitter.
Frostpunk's Icy Post-Apocalypse Making its Way to Xbox One and PlayStation 4

April 12, 2019 - Warsaw, Poland - Fans asked and 11 bit studios listened. The independent Polish developer is very excited to confirm that Frostpunk, the first of its kind in strategic gaming is officially coming to consoles. A gritty simulation of society survival in a frozen post-apocalypse, the Bafta-nominated Frostpunk was a bestseller of 2018 and multiple award winner in its genre. Frostpunk: Console Edition is a finely tuned adaptation of the PC hit that will be making its way to Xbox One and PlayStation 4 later this year.
Offering players a complex strategic challenge alongside a rich narrative featuring an alternative take on the 19th-century industrial revolution, Frostpunk weaves a story of how our planet mysteriously freezes, putting an end to civilization as we know it and forcing the human race to adapt to the harsh conditions. As the leader of possibly the last civilized society on Earth, you're going to build the city your survivors live in, discover new technologies, explore frozen wastelands and most importantly, manage and rule society to prepare it for life in an unforgiving world. Whether you're an enlightened ruler or an iron-fisted tyrant, you'll discover choices in this world aren't as easy as they seem, and that holding power over people has a cost as heavy as the responsibility you feel in caring for them.
Focusing on a smooth transition to consoles, great efforts are being taken to re-design the game and adjust its mechanics for the Xbox One and PlayStation 4, especially when it comes to controls. 11 bit studios still have some work to do but are close to the finish line, creating an intuitive interface allowing gameplay to feel natural even when playing with a controller. "We don't want to reveal the exact release date yet, but I can say that the game should be out in the summer," says lead designer Kuba Stokalski.
Frostpunk: Console Edition will contain all the previous free updates from the PC version including The Fall of Winterhome scenario, additional customization options, difficulty settings, and balance tweaks. Furthermore, additional content updates are planned for the future.
About Frostpunk: Console Edition:
Frostpunk: Console Edition is a society survival game where heat means life and every decision comes at a price. Presenting complex strategic gameplay, demanding challenges and rich story, Frostpunk extends its unmatched survival experience to consoles. Adapted for consoles with revised controls and adjusted mechanics, Frostpunk: Console Edition allows you to fully test your tactical prowess on the frozen wastelands.
MAINTAIN HOPE
Survival is about hope and the will to live. Your ability to spark and maintain these two in your people will be a determinant factor for success.

MAKE THE LAW
Society is a group of people abiding by the same rules and sharing similar beliefs. Establishing laws and customs will be a crucial factor in shaping your society.

WEIGH YOUR CHOICES
Will you allow child-labor? How will you treat the sick and wounded? Frostpunk challenges tactical skills while questioning your morality.

EXPLORE
Expeditions, while risky, can bring you valuable intel, precious supplies and grow your society's population. There may be people out there, and their fate lies solely in your hands.

PLAY ENDLESSLY
Endless Mode offers new maps, game modes, mechanics, and allows you to dive into the Frostpunk experience deeper than ever before.
Steampunk Dungeon Crawler Vaporum Arrives This Week on PlayStation 4, Xbox One, and Nintendo Switch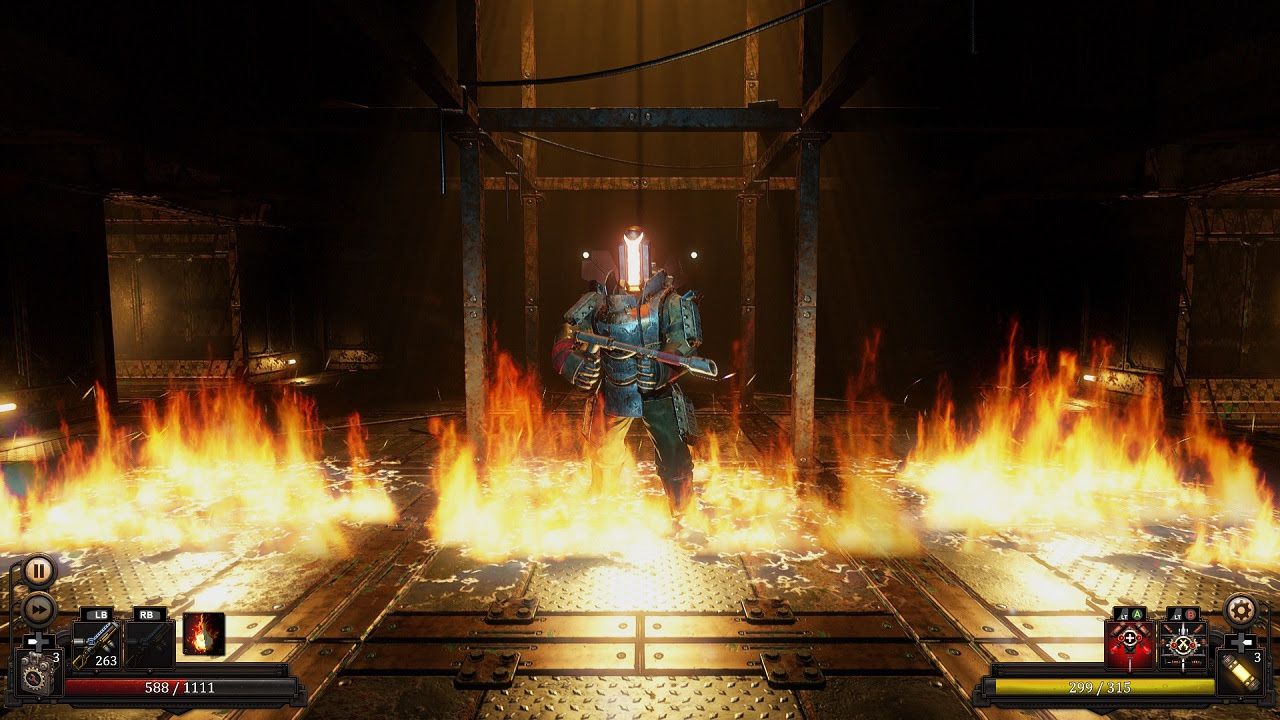 Bratislava, Slovakia, April 9, 2019 - Fatbot Games and Merge Games are pleased to announce their unique steampunk dungeon crawler Vaporum has arrived on PlayStation 4 in North America with Xbox One coming on April 10th, Nintendo Switch on April 11th, and PlayStation 4 in Europe on April 15th! Vaporum is an award-winning grid-based, single-player dungeon crawler game that uses a first-person perspective in an original steampunk setting. The game is inspired by old-school games like Dungeon Master I and II, the Eye of the Beholder series and the more recent Legend of Grimrock I and II.
Prepare to fight - you'll encounter many enemies along your path. Each type has a distinctive set of strengths, weaknesses, and attack and defense mechanisms, so you'll have to employ different tactics to beat them. Choose wisely when equipping yourself with gear; weapons differ from one another not only by damage levels and appearance, but also in terms of their unique bonuses or behaviors.
Use a wide range of skills thanks to the gadget-based RPG system: direct attacks, area attacks, offensive and defensive buffs, etc. But be careful, because while they are powerful, they also drain your energy. Remember that some enemies are immune to certain types of attack, so you will have to figure out the best way to deal with every encounter the game throws at you.
Solve intriguing puzzles and level-wide objectives where you will need to use both your wits and reflexes. While most riddles are contained in a single room, progression objectives can span entire levels, or even multiple ones.
Instead of increasing the abilities of your human character, improve your exoskeleton. Equip yourself with various items and define your own playstyle. Change your loadout at any time to adapt to all kinds of unexpected situations. As your exoskeleton becomes more powerful by absorbing a special substance – fumium – from defeated enemies, you will be able to unlock useful areas of the exo-rig, gaining significant permanent attribute bonuses and passive skills. Simply put – prepare for tonnes of customization.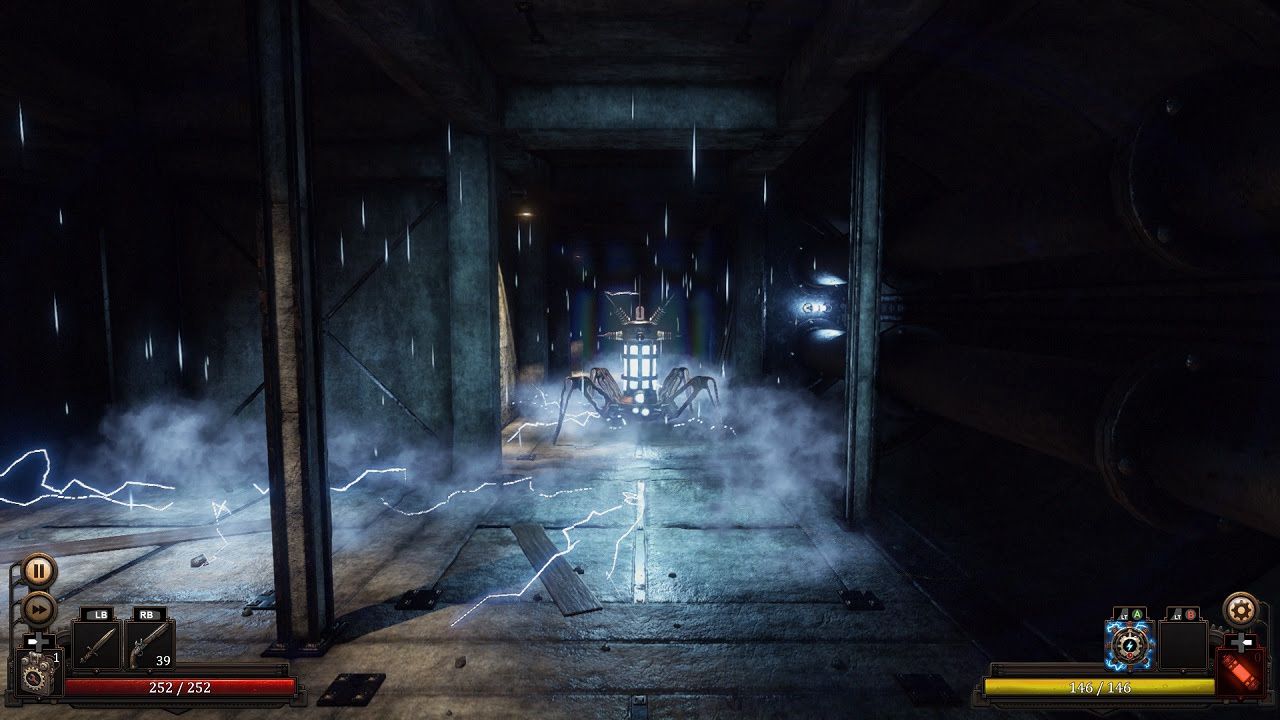 VAPORUM – MAIN FEATURES:
Fight in real time - First-person real-time combat with deadly foes with varied abilities and behaviors
Be tactical - Use various attacks and read your opponents – each enemy has a different set of strengths and weaknesses
Fully voiced main characters - Find out what happened to the inhabitants of the tower with fully voiced phono-diaries kept by the main story's protagonists
Tons of customization options - The gadget-based RPG system allows you to evolve your exoskeleton and define your own playstyle
Absorb fumium from defeated enemies - Unlock additional circuits in your exoskeleton and gain new bonuses and skills
Keep your wits about you - Solve level-wide objectives and puzzles that vary in difficulty
Explore and loot - Look for optional passages filled with additional challenges and rewards
What happened in the mysterious tower? - A storyline full of dark secrets and unexpected twists
Immersive steampunk setting - Beautiful graphics, stunning sound design and an atmosphere that makes you aware of the constant danger lurking around every corner

Vaporum will be released on the following dates/ formats:
Nintendo Switch: April 11th, 2019 ($24.99 / €24.99 / £19.99)
Xbox One: April 10th, 2019 ($24.99 / €24.99 / £19.99)
PlayStation 4 EU: April 15th, 2019 (€24.99 / £19.99)
PlayStation 4 NA: April 9th, 2019 ($24.99)
Experience the Mental Anguish of Grief in Afterlife
Coming to VR and mobile this May, review codes available in Terminals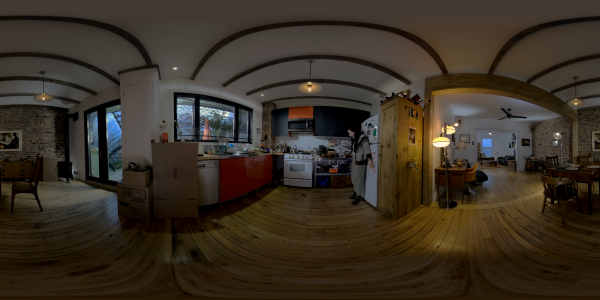 Montreal, Canada - April 8, 2019 - What happens to a family when they lose someone too soon? What happens to you, when you are right there with them. Watching.
It can be uncomfortable. It can be tough. But it can also be moving, touching, and deeply meaningful; like an invitation to be present in life.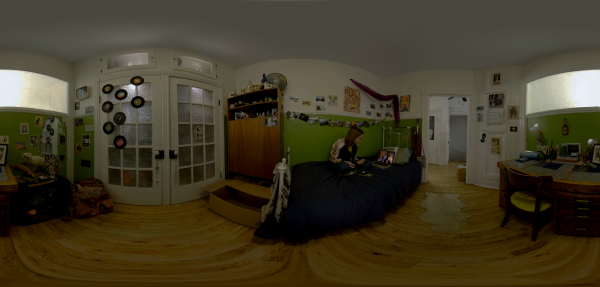 Signal Space Lab, the award-winning multimedia studio, is proud to present Afterlife for virtual reality, smartphone and tablet devices. Afterlife is an interactive VR experience like none other. Entirely new technology was developed to film the live-action story, one that takes the audience through branching narratives that weave seamlessly in and out between storylines.
Following the death of a close family member, we experience Afterlife through the eyes of a young child. The audience uncovers their own version of the story, as they interact with objects and follow characters simply by sight.
Afterlife is set to release in May, 2019 on Oculus Rift, Oculus Go, GearVR, Steam, HTC Vive, PlayStationVR, and for mobile devices on iOS and Android. Part 1 of 3 will be free to try out, and the complete experience will be $9.99 USD.
KEY FEATURES
Seamless Interactive Cinematic VR allows players to intuitively affect the story by showing interest in one character over another.
Navigate and interact in a rich live-action narrative where no playthroughs are alike - thousands of unique, story-driven choices means that no two paths will be the same.
Live-action footage helps reach profound levels of immersion and strongly connects players with their surroundings.
Travel to hell and back in the Devil's Hunt PAX East demo video


April 5th, 2019 - Prague Czech, Republic -- 1C Entertainment and Layopi Games are back from PAX East and want to share the hack n' slash action of Devil's Hunt they had on display in Boston last week! The 19-minute demo showcases not-so-friendly neighbourhood anti-hero Desmond working his way through hell, giving viewers a better look at his demonic abilities and the types of enemies one might face in the depths of the underworld.
In Devil's Hunt, you play as Desmond, a man who has it all but falls to ruin. Staking a deal with Lucifer, you become an executioner but are soon conflicted with the weight of choice, and the greater impact your decisions may have on the cosmic balance of angels and demons. Traverse Hell, Jerusalem, and Miami throughout Devil's Hunt and choose a side in the faceoff between angels and demons to alter the fate of humankind itself.
Devil's Hunt is based off the Polish bestselling novel Equilibrium by Paweł Leśniak and is set to release later in 2019 on PC, PS4, and Xbox One. Learn more about Devil's Hunt by following 1C Entertainment on Twitter, and 'Watch Listing' the game on Terminals to stay in touch for future news!
Psychological Mystery Draugen Reveals Story Details in New Trailer
There's Something Sinister in the Fjords…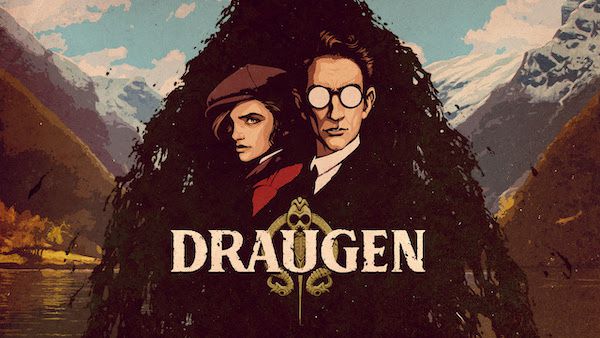 Oslo, Norway - April 4, 2019 - What does it mean to be truly alone? To be a prisoner of your own mind, a perennial stranger in a strange land?
Edward Charles Harden has spent his life in self-imposed isolation, a prisoner of his manor study, chained to books and letters ; his only contact with the outside world his sister Betty, and Lissie, Edward's young ward.
But now his sister has vanished and Edward must overcome his fears to follow her fading trail. Accompanied by Lissie — his steadfast companion and his only, tenuous connection to reality — he must embark on a dark journey into the misty fjords of rural Norway.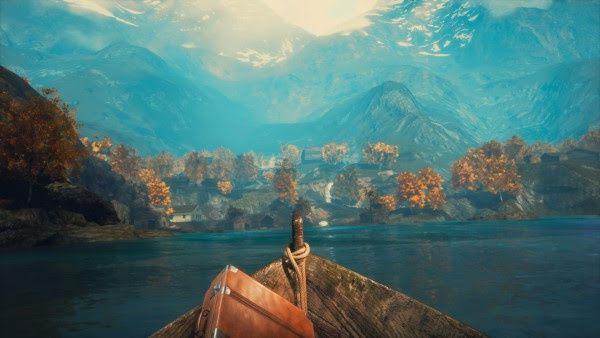 Draugen is a first-person exploration of the secrets and lies that hide beneath picturesque surfaces, set against the beautiful backdrop of 1920s Norway. Play as Edward Harden searching for his missing sister. Accompanied by his ward Lissie, journey into a remote coastal community to find—
No, wait.
There's much more going on here.
Described as a 'Fjord Noir' tale of mystery and suspense, Draugen is more than a quest for a missing woman; it's also a story about an unusual friendship, a forsaken community, a family torn apart by secrets, and a man haunted by his own past.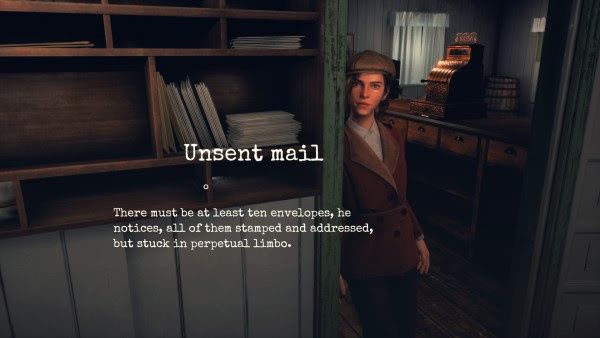 KEY FEATURES
Lissie is an independent and personable companion who reacts and interacts with Edward through dynamic dialogues and a context-sensitive interface.
Witness the environmental changes alongside Edward's worsening mental state.
Discover the clues left amongst the twists and turns of the unravelling mystery.
Accompanied by a moving, original score by award-winning composer Simon Poole.
Warparty is thundering into launch on Windows, PlayStation 4, Xbox One, and Nintendo Switch!


Prepare for action - the dinosaurs are at your door. RTS aficionados Warcave and the primates at Crazy Monkey Studios today announced the launch of their RTS labour of love, Warparty, out now for PC, Mac, Switch, PS4, and Xbox One. In addition to the game's core multiplayer experience, which has undergone months of fine-tuning in Steam Early Access, today sees the addition of the feature-filled Story Campaign mode. Available now on all platforms, the solo Campaign mode offers hours of play, original missions, new maps and cinematic cutscenes to breathe primordial life into the epic carnage.
Choose to play as one of three factions - Wildlanders, Necromas, or Vithara - each with their own units, buildings, playstyles and unique talents. Warparty game modes include Survival, AI Skirmish and Custom Online Multiplayer.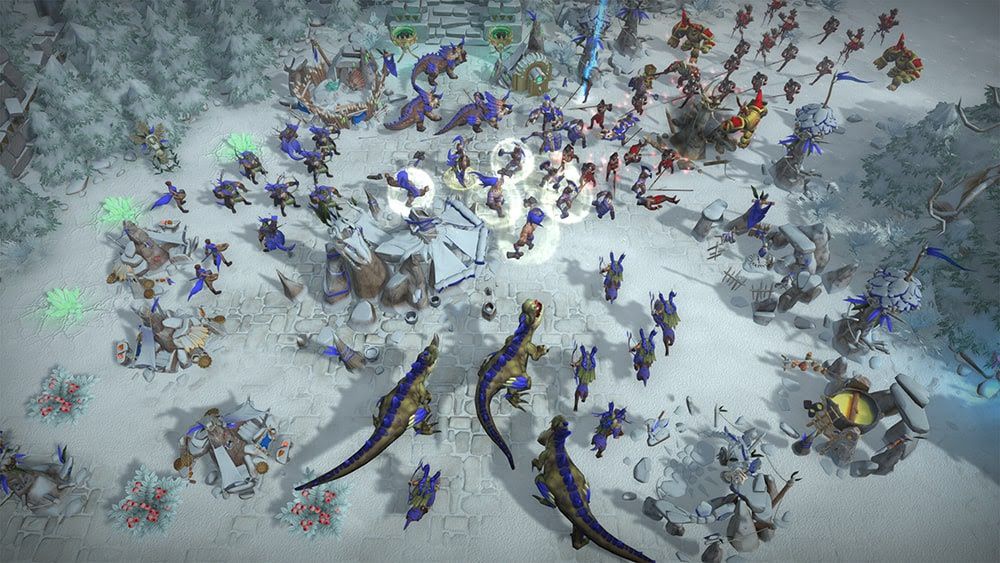 Check out the new Warparty launch trailer HERE.
We are eager to show all the progress we've made since entering Early Access, and invite you to join us on the battlefields of WARPARTY!
GAME INFO
Title: Warparty
Developer: Warcave
Publisher: Crazy Monkey Studios
Genre: Real-time Strategy
Platforms: Switch, Windows, MacOS, Xbox One, PS4
Release date: March 28th, 2019